BCL, the country's biggest copper-nickel producer is stepping up its gear on Polaris II ambition following a major announcement by Botswana Metals Limited (BML) that it has entered into a Joint Venture agreement with the Selebi-Phikwe based company.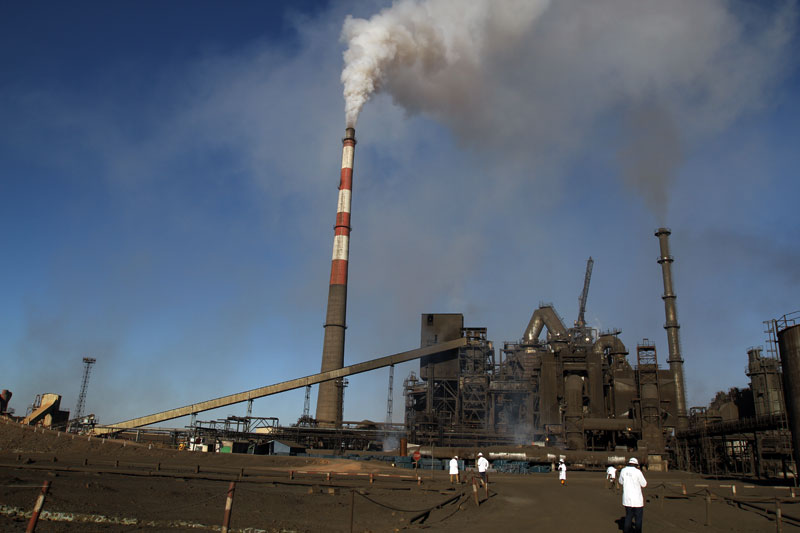 Botswana Metals says the agreement relates to three of BML's Prospecting Licences in Botswana where the company has made three discoveries: Maibele North (nickel, copper and PGEs), Airstrip Copper (copper and silver) and Dibete (copper and silver).
BML's Chairman Patrick Volpe says the agreement is a welcome and strategic fit with benefits to both companies and our respective shareholders.
"This agreement will allow BML's discoveries to be fast tracked and financially supported by BCL Limited," he says.
Under the agreement, following an initial US$4 million drilling program to earn 40% of the three PL's, BCL has the option to continue to fund the projects to the completion of a Bankable Feasibility Study (BFS) to earn a 70% interest.
At that point BCL will have the off-take rights at commercial prices, to any ore mined. It is planned to truck ore to the BCL smelter operations for processing, 55km to the southwest at Selebi Phikwe. BML will retain a 30% interest after the BFS is completed, at which time the management of the projects will be transferred to BCL.
However, the agreement is subject to BML being granted Retention Licences over the PL's by the Botswana Mines and Minerals Department. BML lodged Retention Licence applications in September 2012. An aggressive drilling program is expected to commence as soon as practical.
The agreement covers approximately 143km2 of BML's total exploration portfolio of 2,500km2. BCL will have the first right of refusal to participate in any exploration activity over any of BML's other PL's.
BCL's General Manager, Daniel Mahupela says the agreement with BML is a strategic fit for BCL as we have an operating mine and a world-class smelting facility only 55km from BML at Selebi Phikwe in Botswana.
"The nickel-copper ore at BML is comparable to the ore that has been mined from our Selebi Phikwe mine for over 50 years. The objective is to develop the joint venture ground to provide minable ore to the BCL smelter as part of our strategy to extend the stock feed for the smelter plant and complement the current mine supply," Mahupela explains.
BCL is owned by the Botswana Government and one of the world's largest nickel-copper producers, Norilsk Nickel.
On the other hand, Botswana Metals Limited is an explorer listed on the Australian Securities Exchange (ASX) and fully focused on its portfolio of exploration tenements covering approximately 2,500 sq. km all located in Botswana.
BML has offices in Australia (Melbourne) and Botswana (at Francistown and Tshokwe). Under Polaris II, BCL aims to diversify its mining portfolio to other minerals including coal and in future look at refinery for new players in the market.