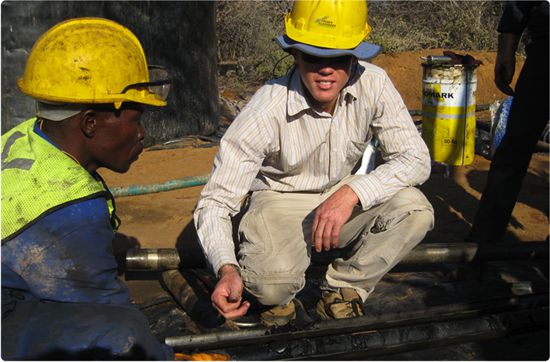 Aviva Corporation Ltd says its major shareholder Sentient Executive GP IV Limited (Sentient) has provided the company with a conversion notice to convert their convertible notes into ordinary shares in Aviva.
Under the terms of the convertible note agreement between Aviva and Sentient, 7.5 million convertible notes at a face value of 10 cents per note were issued to Sentient. The convertible note agreement further made provision that Sentient can convert their convertible notes and capitalised interest at 10 cents per share.
Aviva entered into the convertible note agreement with Sentient on 21 June 2012 when it was negotiating the sale of Aviva Mining Kenya (AMK) to African Barrick Gold. The confidential negotiations for the sale of AMK meant that Aviva was not in a position at that stage to raise funds by way of an equity capital raising.
The convertible note funding provided Aviva with the funds required to progress the company's projects in Africa and to cover general working capital requirements until it completed the negotiations on the sale of AMK.
Aviva Director Lindsay Reed says it is pleasing to note that Sentient have confirmed their continued support for Aviva by exercising its right to convert the note.
"Sentient's support in June 2012 through a convertible note, when the sale of AMK was negotiated was of immense value for Aviva," says Reed.
Aviva also reveals it has made an investment of A$125,000 in Coppermoly Ltd (Coppermoly) through a Convertible Note.
Under the Convertible Note, Aviva will also be issued with 1 million unlisted options in
Coppermoly with an exercise price of 5 cents per option. A second organisation, Mitchell
River Group, has simultaneously made the same quantum of investment in Coppermoly by way of a convertible note on exactly the same terms and conditions as Aviva.
Coppermoly is a Queensland based ASX Listed company. It has large tonnage coppergold– molybdenum projects in West New Britain in Papua New Guinea. Coppermoly holds a 28% interest in three Exploration Licences Nakru, Simuku and Talelumas, which together make up the West New Britain Project.
Barrick Exploration (PNG) Limited (Barrick) holds the remaining 72 % interest under a Letter Agreement with Coppermoly. Barrick is seeking a divestment of their interests in the Project. Coppermoly 100% owns its remaining Exploration Licence in Papua New Guinea-Makmak.
Aviva completed the sale of Aviva Mining Kenya that held its Kenyan gold and
base metals to African Barrick Gold in October 2012, receiving A$ 20 million with a further payment due of A$ 10 million if a National Instrument 43-01 compliant indicated resource of 3 million ounces or more is declared over these project areas. Following the completion of the sale of AMK, Aviva's main interest is a coal based energy asset – the Mmamantswe project in Botswana.
Aviva Corporation Limited is a resource development company listed on the Australian Securities Exchange and the Botswana Stock Exchange, with its head office in Perth. The Company is well funded, and has a clear strategy to identify and develop early resource opportunities which are well located to demand and infrastructure.
The Aviva management team has strong resource and capital market expertise, with proven expertise in the delivery, generation, exploration, approval and development of resource projects.