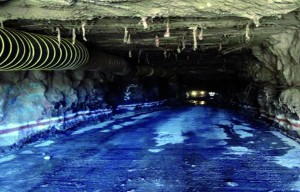 Continental Coal Limited, the South African thermal coal production, development and exploration company, has revealed its intention to seek an admission of its shares on the Main Board of the securities exchange of the JSE Limited, Africa's premier exchange and ranked 20th in the world by market capitalisation by the World Federation of Exchanges.
In an update, the company said Investec Bank Limited has been appointed as sponsor and financial advisor for the Proposed Listing. Investec Bank plc is the company's broker on the AIM Market of the London Stock Exchange. Investec is an international specialist bank and asset manager that provides a diverse range of financial products and services with core activities in the United Kingdom, South Africa and Australia.
Continental Coal added that the proposed listing on the JSE serves as a strategic initiative to provide the platform for Continental to enhance its growth prospects, facilitate investment by African domiciled investors and to augment stakeholder relations in South Africa in more a proactive and effective manner as it accelerates its growth profile, including the proposed development of the De Wittekrans Mine, the company's planned 4th thermal mine coal mine.
"Being listed in the JSE is an important milestone for Continental, not only because it links us directly to the financial markets in South Africa, but also allows stakeholders in our business to participate in the growth of the Company," Continental Coal Chief Executive Officer, Don Turvey, said.
"African institutional and sophisticated investors are very strong supporters of African focused resources companies, particularly those in production, and in most instances are more comfortable trading on the JSE than other exchanges. The strong performance of a number of South African listed thermal coal companies over the past 12 months demonstrates the level of support possible and the recognition of the strength of South Africa's coal sector," Turvey added.
The proposed listing is currently planned for completion during Q4 2013, subject to the release of an Independent Competent Persons Report on the Company's mines and development and exploration projects that is being prepared by Venmyn Deloitte Pty Limited, and receipt of the requisite regulatory approvals.