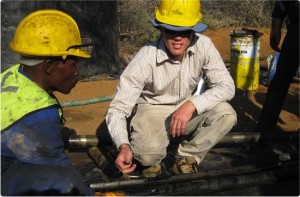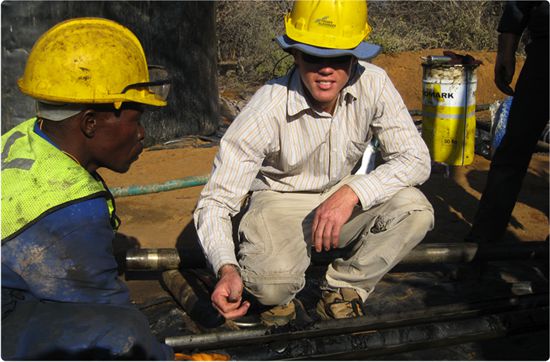 African Energy, the Botswana Stock Exchange (BSE) listed company has told its shareholders that it has completed the acquisition of Mmamantswe Coal project in Botswana from Aviva Corporation Ltd.
Aviva said last week that following receipt of Ministerial approval in Botswana, its wholly-owned subsidiary Mmamantswe Coal Pty Ltd, is now the registered holder of 100% of the Prospecting Licence under which the Mmamantswe is operated. The only stumbling block was Aviva shareholder approval which was obtained at a shareholder meeting on 9 July 2013.
"Aviva Corporation Ltd (ASX: AVA, "Aviva") has informed African Energy Resources Ltd ("African Energy") that its shareholders have voted in favour of selling the 1.3 billion tonne Mmamantswe Coal Project to African Energy for a cash consideration of AUD $3.5M," said African Energy. "This satisfies the final condition precedent to the Mmamantswe project acquisition by African Energy."
African Energy said the Sentient Executive GP IV, Limited, acting for Sentient Global Resources Fund IV, L.P. (Sentient) will now subscribe for a further AUD $3.5M of African Energy shares at AUD 12c per share.
Sentient will also receive an additional 3,541,667 shares in African Energy as a Placement Fee on its entire AUD $8.5M investment (comprising the first tranche investment of AUD $5M in May plus this second tranche of AUD $3.5M).
"On completion of these transactions, African Energy will have secured the full rights to 3.8 billion tonnes of coal in Botswana, and maintained its working capital at approximately AUD $6M," the company said.
At conclusion, Sentient will own approximately 17.4% of the issued shares in African Energy and will be the single largest shareholder.
Aviva's Chief Executive Officer Lindsay Reed said the consolidation of coal resources in Botswana is important for the development of the coal sector. "The transaction is a good outcome for Aviva shareholders, but also enhances the sector development outlook for African Energy and Botswana," Reed said. "I would like to acknowledge the Botswana government for dealing with this approval in the efficient and timely manner we have become accustomed to over the years," Reed added.
African Energy—the mining and energy development company is listed on the Australian Securities Exchange and the Botswana Stock Exchange and has offices in Botswana, Zambia, Perth and Guernsey. African Energy has coal projects in Botswana and Zambia, including the flagship Sese Coal & Power Project that contains over 2.6 billion tonnes of thermal coal of which over 650Mt are in the Measured Resource category.
African Energy is currently developing the Sese Integrated Power Project, with an initial 300MW power station planned to commence generation in 2016, and the Sese Export Project to supply thermal coal to Asia. Aviva on the other hand is a resource development company listed on the Australian Securities Exchange and the Botswana Stock Exchange, with its head office in Perth.