African Energy Resources Limited ("African Energy") advises that the Company's board of directors has resolved to undertake a capital raising of approximately A$4.5 million through: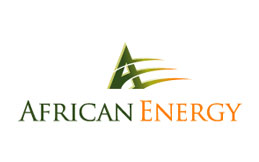 A Placement to raise A$1.5 million, and
A subsequent non‐renounceable entitlement offer to all eligible shareholders to raise up to A$3.0 million.
The funds raised by the Placement and Rights Issue will allow the Company to advance it's portfolio of coal
and power projects in Botswana.
Placement:
The Placement will comprise an issue of approximately 17.3 million new shares at an issue price of 8.5 cents per share to raise approximately A$1.5 million before costs. The Placement is being made to professional and sophisticated investors, pursuant to section 708 of the Corporations Act 2001 (Cth) and in accordance with Listing Rule 7.1 of the ASX Listing Rules.
The Company's major shareholder, Sentient Executive GP IV, Limited ("Sentient") has agreed to purchase 14.9 million shares in the Placement to take their ownership in the Company to 19.9%, further demonstrating their support for the Company and its coal and power projects in Botswana.
Entities associated with Directors of the Company have agreed to purchase 2.4 million shares in the Placement. These shares will be issued subject to approval by shareholders at a General Meeting to be held in May.
Non‐Renounceable Rights Issue:
The Rights Issue will be made available to residents of Australia, New Zealand and Cayman Islands.
Eligible shareholders will be given the opportunity to participate in the capital raising on the same terms as the Placement via a non‐renounceable rights issue.
Eligible shareholders will be able to participate in a shortfall facility and apply for new shares in excess of their pro rata entitlements under the Rights Issue.
Further information on the Rights Issue will be released to shareholders in due course.