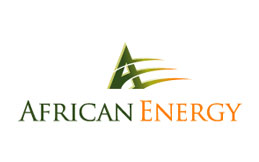 African Energy says a number of groups have shown interest in forming partnerships to see ways of getting economic value out of the
Mmamabula West coal assets.
The company said it has also completed a feasibility study and ESIA to assess the mining, processing, marketing and transport logistics of up to 4Mtpa of coal at the project that was completed towards the end of the quarter and are currently under internal review.
"Several groups have expressed an interest in partnering with African Energy to develop this project for South African or Asian export
markets,"  the company said on its quarterly activities for the period ended March 2014.
"These discussions will continue once the feasibility study has been completed".
An Environmental and Social Impact Assessment for a potential 4Mtpa underground coal mine in the preferred mining area  commenced in October 2013. A final draft of the ESIA report for internal review is expected in the next quarter. African Energy said it has also submitted an application for a 2‐year extension of the prospecting license over Mmamabula West and ongoing studies will determine the optimum development path for the project.
Mmamabula West contains 892Mt of Indicated Resource and 1,541 Mt of Inferred Resource at an average in‐situ raw CV of 4,800kcal/kg (20.1 MJ/kg). The majority of the coal occurs in two coal seams (A‐Seam and K‐Seam) which are 4‐6m thick and 100‐150m below surface.
The company revealed that detailed inspection of the drilling information, proximate analyses and washing tables has led to the
identification of a coherent 25km2 area (defined by 50 drill holes) within the indicated resource that has higher quality coal capable of
producing high CV products at high yields.
"This area was the subject of a high level desktop study completed by Mining Consultancy Services (Pty) Ltd in December 2011. This study assessed an underground bord and pillar mining operation to extract A‐seam only, and "highly recommended" that further more detailed studies were undertaken on this preferred area."

African Energy said it resolved to undertake a capital raising of approximately $4.5 million through a share placement to raise $1.5
million from institutional investors ("Placement"), and a subsequent non renounceable entitlement offer to all shareholders to raise
approximately $3.0 million at an issue price of 8.5 cents per share.