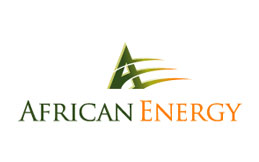 African Energy says its board has appointed Wayne Trumble as a Non‐Executive Director. Trumble is a senior executive with 35 years of specific industry expertise in electricity, investment and construction.
For the twelve years to 2013, Mr Trumble was the Executive General Manager of Griffin Power Pty Ltd, reporting the Board of the Griffin Group, where he led Griffin's move from fuel supplier to electricity generator.
He was responsible for preparation of strategy and the development, execution and operation of Griffin's $1.2 billion Bluewaters coal
fired project, providing 436 MW of base load power in Western Australia.
Trumble led the team responsible for all aspects of the project development and construction including all required environmental approvals, negotiations of turn‐key EPC contract, off take contracts, grid interconnection and approval of project financing to a level of $1.0 billion.
Prior to working at Griffin, Trumble was the Managing Director of TransAlta Energy where he was responsible for the commissioning and operation of the 105MW Parkeston Power Station at Kalgoorlie.
The appointment adds vital experience to the Board as African Energy prepares for the 300MW Botswana Greenfield Power tender and studies exploring the potential for the delivery of 300MW power from Sese into ZESCO's grid in southern Zambia. Trumble currently sits on the boards of renewable energy service provider Energy Made Clean and energy focused consultancy firm, Balance Resources.