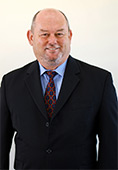 Walkabout Resources Ltd said it has secured a strategic cornerstone investment with an initial placement of funds by Sigur Minerals Inc, of New York.
Sigur Minerals is a diversified, emerging mining company that seeks to utilise its extensive network of African professionals to develop and grow a new Southern African coal company into the opportunities being created through the impending "coal cliff" being forecast by the South African electricity agency, Eskom.

Immediately following the placement, Walkabout will undertake a 1 for 5 Rights Issue to shareholders which will be partially underwritten by Sigur on the same terms as the placement.

Managing Director of Walkabout, Allan Mulligan said the investment and new relationship comes at exactly the right time for Walkabout and the Takatokwane Thermal Coal Project.

"We envisage the combined team maintaining the focus on developing the project and also, through leveraging on the extensive network contacts of Sigur, seeking out new opportunities within the South African junior coal sector and in delivering thermal coal to Eskom."

The company said it will seek shareholder approval for the issue of 198,000,000 Shares at an issue price of $0.005 per Share to Sigur Minerals Inc to raise $990,000. This represents a percentage holding after the Placement of 19.86%.
Sigur will advance $150,000 to the Company as an interest free loan which will convert to Shares and form part of the Share Subscription. In the event that Shareholder Approval is not obtained the Loan will be repayable to the Investor within 30 days of the date of termination. Immediately after the transaction has closed and upon shareholder approval, Sigur will have the right to appoint one Non-Executive Director to the Board of the Company.

In addition to the placement, the Company will be offering a non-renounceable rights issue to shareholders of 1 Share for every 5 Shares held at the same price as the placement, $0.005c to raise approximately $1,000,000 before costs. Sigur Minerals has indicated that it will exercise all its rights in terms of the Rights Issue and has also agreed to underwrite the issue to a further amount of $512,000.

Sigur Minerals is a subsidiary of Sigur Holdings Inc, an international holding company that seeks to utilise development opportunities in emerging African economies. In terms of the Subscription Agreement, Walkabout will convene an Extraordinary General Meeting for shareholders to approve the placement. Sigur will also advance Walkabout an investment deposit of $150,000 prior to the EGM.