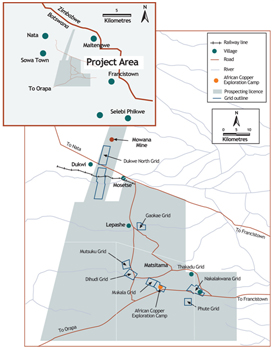 African Copper Plc has drawn shareholders' attention to the cautionary announcement released on RNS on 28 February 2012, and the subsequent related cautionary announcements, wherein shareholders were advised that the company's majority shareholder ZCI Limited (ZCI) had initiated a process intended to unlock value from its investment in African Copper.
Now in a new twist, the company said it will not proceed with the process of looking at the turmoil in the global economy.
"Shareholders are advised that the board of ZCI ("the Board") has elected to suspend the aforementioned process in light of the effect of adverse global market conditions on junior mining companies and the general increased risk aversion among investors as a result of economic uncertainty and volatility," it said.
ZCI said it has received a number of proposals which the board 'believes did not reflect the intrinsic value of African Copper and accordingly has chosen not to proceed with these at this juncture.'
The Board is continuing to work towards realising the full value of its investment in African Copper.
Tom Kamwendo, CEO of ZCI said ZCI remains committed to African Copper adding that they are encouraged with the operational performance and turn-around strategy which has been implemented by African Copper over the last year.
"Whilst recent production has exceeded our expectations, African Copper continues to evaluate options to enhance the output and life of its operations through increasing the confidence in its resource base and the economic extraction thereof," Kamwendo said.
Therefore, the company said the cautionary announcements referred to above are hereby withdrawn.  "As a result, African Copper shareholders are no longer required to exercise caution when dealing in the Company's securities." African Copper is an AIM and Botswana listed copper producer and exploration company, currently focused on Botswana.
The company's flagship project is the copper producing open pit Mowana Mine. ACU also owns the rights to the adjacent Thakadu-Makala deposit. Both deposits are situated on the highly prospective Matsitama belt, located close to Botswana's second largest city, Francistown, in the north-eastern part of the country.