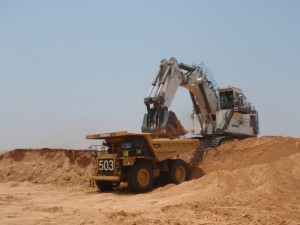 Discovery Metals Limited says the Supreme Court of Queensland has dismissed Sedgman Limited's (Sedgman) application against the company regarding a claim that Discovery Metals makes a payment to Sedgman in the amount of $20,027,470.07.
The Supreme Court agreed with Discovery Metals that Sedgman acted, among other things, outside the terms of the May 2010 Engineering Procurement & Construction FIDIC Contract (EPCC) in trying to bypass a very clear dispute resolution and arbitration process set out in the EPCC.
"Discovery Metals looks forward to resolving remaining issues relating to the performance of Sedgman in accordance with the terms of the EPCC," says the company, which has suspended trading on the Botswana and Australian Stock Exchanges to resolve its financing issues.
The company reveals it intends to exercise its rights with respect to the recovery of costs associated with the Supreme Court matter. A full copy of the judgment can viewed on the Company's website.
Sedgman brought an action against Discovery Metals' subsidiary Discovery Copper Botswana Pty Ltd (DCB) for declaratory relief and judgment in the sum of $20,027,470.07 for alleged unpaid interim payments under the EPCC.
In response, DCB contested Sedgman's claim, as it has its own significant offsetting claims against Sedgman, and instead sought to have the court proceedings dismissed with a view to the dispute between the parties being resolved in accordance with the explicit terms of the EPCC.