Boseto Zone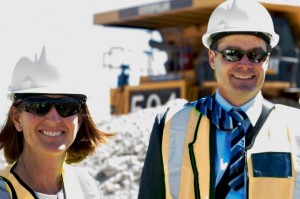 Discovery Metals, the ASX/BSE listed copper exploration and production company has announced the renewal of four of its PLs for a further two years in the Boseto Zone , north-west Botswana, which were originally granted in October 2005. As part of the extension process, the company said it relinquished some areas that were not considered prospective. All areas applied for were granted.
The renewed PLs contain the Mineral Resources for Selene, Zeta NE, NE Mango 1, NE Mango 2 and Ophion. They also include the prospective Helios and SW Mango areas and other areas with known copper mineralisation including Ophion NE and Nexus.
Mid Kalahari Zone
Three PLs in the Mid Kalahari Zone originally granted in 2005, have been extended for a further two years. All areas of current exploration interest to Discovery Metals within these PLs, including areas containing Inferred Mineral Resources, have been retained.
These include areas with known copper mineralisation such as Ourea and the structure that hosts the Ophion, Zeta and Zeta NE deposits to the north-east.
South West Kalahari Zone – Ghanzi District
Discovery Metals revealed it has submitted applications for the renewal of seven PLs in the SW Kalahari Zone. They are within the Ghanzi District, north-west Botswana and were originally granted in July 2008.
Southern Botswana Kalahari Manganese Projects
The company also announced that three new PLs in southern Botswana have been granted to the company. These PLs, which cover "all metals", are valid for an initial period of three years, beginning on 1 January 2013 and are renewable twice for two additional terms of two years each. These PLs are part of the company's Kalahari Manganese PLs covering an area of approximately 14,479 km2.
The area covered by these three PLs was initially granted to Discovery Metals in 2011 as PLs 14/2001 to 16/2011. Subsequently, the company was instructed by the Geological Survey of Botswana to cease work on these PLs as they were overlapping with existing PLs from a different company. Discovery Metals successfully appealed and the PLs have been re-issued with a new start date that restates the initial 3 year period.