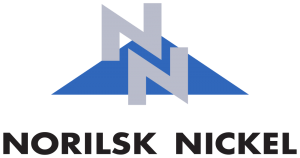 Norilsk Nickel says it has seconded seven experts from its R&D subsidiary Gipronickel (www.nickel.spb.ru) to Phoenix mine in order to help TNMC implement its ABC strategy aimed at avoiding the company's care and maintenance.  The said strategy envisages an increase of production by 5 per cent, a 10 per cent cost reduction and optimisation of concentrate sales arrangement. More detailed information on the ABC Strategy is available on TNMC's web site.
Established in 1934, Gipronickel specialises in R&D, design and engineering, project management in mining, concentrating, and metallurgy; standards development for non-ferrous products, testing methodology and certified reference specimens. Nowadays Gipronickel is Norilsk Nickel's R&D backbone facility.
According to a statement released by Farhad Sattarov, Managing Director of Norilsk Nickel Botswana (Pty) Ltd, the experts from Norilsk Nickel will stay in Botswana from June 3 to June 27 aiming to optimise all production processes, including mining and ore preparation, stabilize nickel recovery, prepare and commission flash flotation, etc. as well as to analyze economic efficiency and the cost of production. Norilsk Nickel will bear the cost of secondment.
"TNMC believes that prompt assistance from Norilsk Nickel may significantly improve the potential outcome of the ABC Strategy. Otherwise the company will have to be put into care and maintenance."