Alecto Minerals plc said it is buying the Mowana Copper Mine in Botswana and will re-model the operation to ensure that it can produce from a much lower cost base to generate profit even at depressed commodity prices.
Under the proposed dead, the AIM-listed and Africa-focused gold and base metal exploration and development company, plans to acquire a 60% interest in Cradle Arc Investments, the owners of Mowana, a former producing copper mine, and plant which can be brought back into production at a relatively low cost.
Cradle is a holding company which currently owns 100% of the Mowana copper mine and plant in Botswana through its wholly owned subsidiary, Leboam Holdings (Pty) Limited. Leboam purchased the assets that comprise Mowana from Messina Copper Botswana (Pty) Limited (MCB) through a liquidation process which was confirmed following a court approved arrangement with MCB's creditors on 16 December 2016. MCB was previously controlled by African Copper plc (previously listed on AIM), prior to its takeover by JSE-listed, ZCI Limited (ZCI).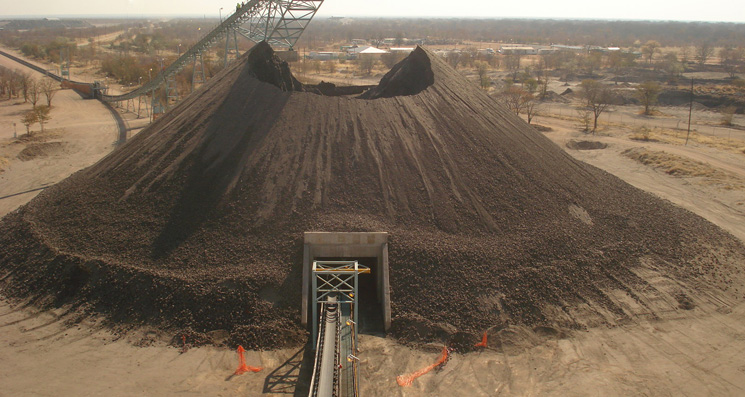 Alecto Minerals chief executive officer, Mark Jones believes Mowana is a first class copper mining project and they are excited about the prospect of bringing it into Alecto's portfolio. He said the proposed acquisition of the mothballed mine will be transformational for the company, turning the Group in to a producing miner and materially strengthening its balance sheet.
"Additionally, our commercial team has secured commitments for funding, so that we can realise the maximum value from copper production and quickly initiate plant improvements at Mowana that are expected to deliver substantial production efficiencies," Jones said.
"The proposed Mowana acquisition represents an ideal opportunity to achieve a complete transformation of Alecto and we look forward to keeping investors abreast of our progress."
So far, an offtake financing agreement has been agreed by Cradle for US$20 million which will provide funding for investment in the mine and the plant in order to increase recoveries.
Mowana has a mineral resource inventory of 683,000 tonnes copper ("Cu") in the Measured and Indicated categories (JORC-code compliant) with an additional 945,000 tonnes Cu in the Inferred category.
The Mine was commissioned in 2008 at a cost of US$60 million. It operated successfully between 2008-2015 and processing an average of 775,406 tonnes per annum (tpa) of ore at an average grade of 1.72% copper. In FY13/14, Mowana produced 43,301 tonnes of concentrate, representing 9,724 tonnes of Cu.
"Alecto and its partners in the Proposed Transaction have re-modelled the Mine to ensure that it can produce from a much lower cost base to generate profit even at depressed commodity prices. At a copper price of US$2.50 per lb, Alecto's internal estimate for the project's NPV is US$245 million," the company said.
The company also intends to perform process route upgrades including the installation of a Dense Media Separation ("DMS") plant to increase throughput from 1.2 million tpa to 2.6 million tpa to achieve an average copper production of 22,000 tonnes saleable Cu per annum.
The Mine which consists of an open pit operation and a process plant has a Life of Mine (LOM) of 11 years (from known resources with exploration upside potential).