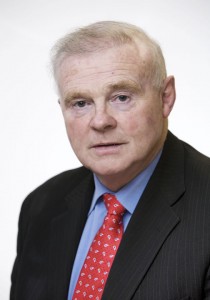 Botswana Diamonds (BOD) says it has reached an agreement with Siseko Minerals Pty Ltd over the 13 licence Brightstone block in the Gope area of Botswana, covering an area of 6,518 square kilometres.
Under the terms of the agreement, BOD becomes the operator of the block and will earn into Brightstone by spending up to $940,000 over three years to earn 51 per cent.  The budget for the first year is $140,000.
The company joins the Gope region, which is said to be highly prospective.  The Ghagoo mine owned by Gem Diamonds is being developed in the area while Petra Diamonds has made a discovery on block KX36.
"Botswana Diamonds personnel have analysed all available geochemical, geophysical and drilling log data on the Brightstone licences and have identified a series of targets.  Detailed work on the targets will commence within weeks.  This involves ground work to identify the best location to drill the target followed by drilling," BOD said.
Thabang Mvambi, Executive Director of Siseko Minerals said they are delighted to have reached an agreement with Botswana Diamonds, and "we are confident that our exploration efforts will yield positive results."
John Teeling, chairman of Botswana Diamonds added that it is a good time to be in diamonds.  "In particular it is a very good time to be in the Botswana diamond industry.  The emerging success of the new Karowe Mine, first discovered by the Botswana Diamond founders, is increasing interest in the country," Teeling said.
"Karowe is producing big, beautiful, valuable diamonds.  The KX36 discovery in the Gope area and the development of the Ghagoo mine is further focusing attention on the Gope region within Botswana.  We are farming into the Brightstone 13 licence block because we are confident that we will find previously unknown kimberlites.  Work will begin in the coming weeks."