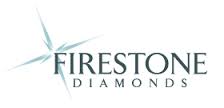 Firestone Diamonds plc has made changes to its Board of Directors in line with its transition to the development and construction phase of the Liqhobong Diamond Mine in the Lesotho Highlands.
The UK based diamond company has named Ken Owen as an independent Non-executive Director and Niall Young as Pacific Road Capital's nominated Non-executive Director of the Company. In addition, Julian Treger today will be stepping down from the Board to focus on his other business interests.
Chairman of Firestone Diamonds, Lucio Genovese said the changes to the company's board are in line with the strategy as it positions itself to successfully execute the construction of the Main Treatment Plant at the Liqhobong Diamond Mine following completion of the project financing in May 2014.
"On behalf of the Board, I would sincerely like to thank Julian for all his relentless effort in supporting Firestone through a very difficult and challenging period. Julian has played an instrumental role in Firestone's successful turnaround over the last three years both from a financial and strategic perspective. We look forward to his continued support as a major shareholder of the Company," Genovese said.
"I would also like to welcome Ken and Niall to the Board, both of whom have extensive mining and diamond industry experience. They not only bring a combined 65 years' worth of mining experience but their respective engineering, geological and corporate backgrounds further strengthens the Firestone team."
Ken Owen has over 35 years of experience in the mining industry.  From 1980 to 1995, Ken held a number of management positions at De Beers, including being appointed General Manager of the Premier Diamond Mine in South Africa in 1991.  After 15 years with De Beers he moved to Anglo American, where he held a number of senior management positions, culminating with his appointment as Senior Vice President of Anglo American South Africa.
In 2003, Ken became a mining consultant for the international mining and geological consultancy firm, SRK Consulting, before joining AIM quoted resources company Mwana Africa PLC as the Technical Director in 2006.  He retired from the position in 2009.  He holds a M.Sc. in Minerals Production Management from Imperial College, London.
Niall Young has over 30 years of experience in the mining industry.  Niall began his career at Anglo American, where he held various management positions.  In 1995, Niall moved into senior management at De Beers, leading to his appointment as General Manager of Mineral Resource Management in 2006.
He left De Beers in 2009, co-founding his own mining and natural resources consultancy, Kleingeld Young & Partners.  From 2011 to 2014, Niall was also Chief Executive Officer of diamond mining and exploration company, Mantle Diamonds Limited.  Niall holds a B.Sc. (Hons) in Mineral Exploitation from University College Cardiff.  He is also a Fellow of the Geological Society of London.