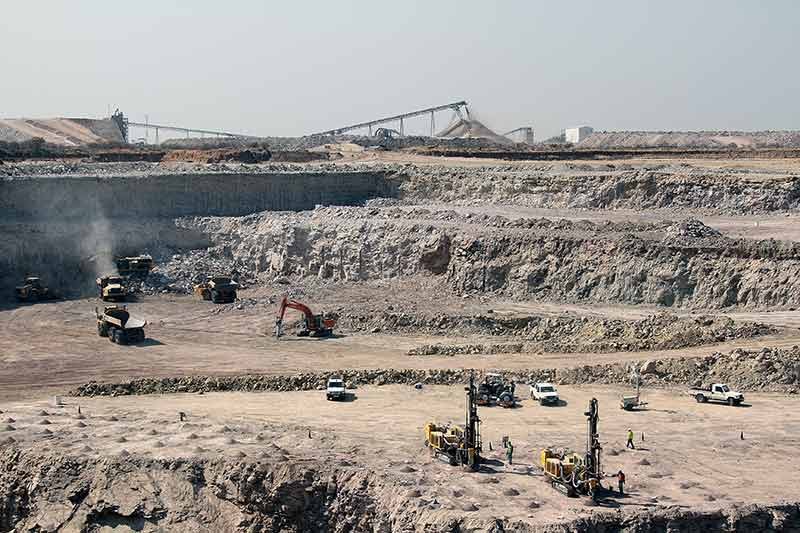 Debswana Diamond Company, a 50/50 joint venture between Botswana government and De Beers is celebrating its 45th anniversary on the 23rd June 2014 under the theme of "45 years of diamonds for development." The commemoration will be held at all the sites of Debswana, Orapa, Jwaneng and the Gaborone Corporate Centre. The day will be marked by an address by the Managing Director, Balisi Bonyongo and the attendance of other diamond industry captains at the Debswana Corporate Centre in Gaborone.
Debswana was first incorporated on the 23rd of June 1969 as De Beers Botswana Mining Company (Pty) Ltd, but has been known as Debswana Diamond Company since 1992. It is the incorporation of the company that is being commemorated as we will be celebrating the birth of a company that transformed the fortunes of a tiny southern African nation for the better.
"Debswana has been a national icon of Botswana, not just through diamond mining, but through the contributions made to the development of our nation. This is why we are sharing this milestone with the people of Botswana," says Esther Kanaimba – Senai, Head of Corporate Affairs.
Celebrations will take place across all sites today. At Orapa mine employees will convene at the Sports Hall at 07h00 to receive the GM"s message and there will be an official programme that follows afterwards, this will also include employees at Letlhakane mine. At Damtshaa mine, employees will convene at the Damtshaa mine entrance at 07:00 to receive the senior manager at Letlhakane and Damtshaa Mines" message and an official programme will aslo follow.
In Jwaneng there will be a 45th anniversary commemoration stand down at which the General Manager will share messages with employees from 07:00 at a selected venue at the mine. This will be also followed by an official programme which will take roughly an hour. This will be attended by all employees as well.
In Gaborone we will have a low key celebration at our Corporate office this afternoon. We will announce the winners of our secondary schools" essay competition and award their prizes as well as enjoy light snacks with our colleagues and select dignitaries. This competition was facilitated through the Ministry of Education and Skills Development and winners were selected from all over Botswana.
Kanaimba – Senai explains that Debswana marks and celebrates this day every year as a way of recognising the hard work of the men and women who have dedicated their time, skills and lives to the advancement of this company. "Even though we are celebrating the history of Debswana, we also mark this day as a way of looking to the future and building on the legacy that already exist," she closes.