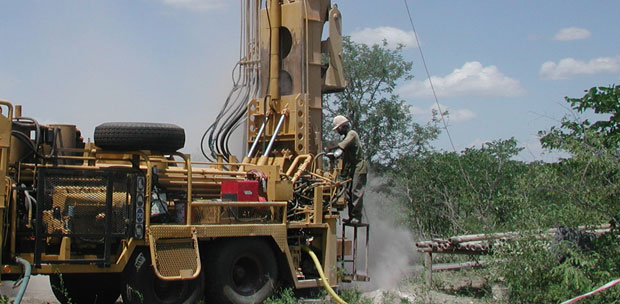 Botswana Diamonds said a seven person geological team from Alrosa have arrived in Botswana and are on site at Orapa with the Botswana team, with drilling to commence in ten days.
The company said the Alrosa and Botswana Joint Venture team will carry out a detailed ground geophysics programme in the area of anomaly AN117-1 on Block PL117 to target drill sites; commence drilling at the identified drill sites within ten days at anomaly AN117-2 on Block PL117.
"The drill rig is on the way to site and carry out a widespread geophysics and ground sampling programme on the Company's licences PL206-PL210 awarded in Q2 2014," the company reported.
"I am pleased to inform shareholders of the continued progress that we are making in Orapa. The geological team provided by our Joint Venture partners Alrosa will work in tandem with the existing Botswana team," said John Teeling, Chairman, said.
"With drilling commencing in the next ten days, I look forward to updating the market with initial drill results in the next month."