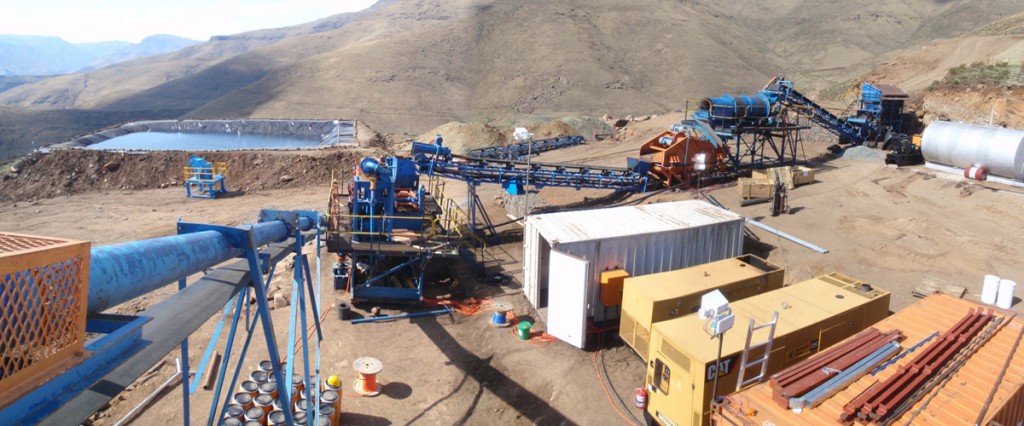 Paragon Diamonds Limited said it has signed a legally binding Memorandum of Understanding with International Triangle General Trading LLC (ITGT) with regards to a US$12m equity and debt financing package.
The proceeds will fund Stage 1 production at Paragon's 80%-owned Lemphane Kimberlite Pipe Project in Lesotho, which is located among a cluster of kimberlites known for producing large, high value diamonds.
Already, terms have been agreed for the funding of Stage 1 production at Lemphane that will involve the extraction of approximately 1 million tonnes of kimberlite over two years. According to an independent report, it is expected to lead to the recovery of over 100 diamonds larger than 9 carats, including some stones over 100 carats in size.
Paragon's Chairman, Philip Falzon Sant Manduca said the US$12m finance package demonstrates the company's ability to meet the goals they set themselves.
Under the terms of the MOU, new equity is to be issued, near existing market prices, while the effective re-issue of shares we recently re-purchased from Lanstead will make up around two thirds of the new shares, the Chairman revealed.
"We have secured debt financing on reasonable terms and, in my view, this finance package confirms that a well-run diamond company such as Paragon, with strong resource potential in the right asset class, can attract substantial funds without having to give the Company away cheaply, whatever the stage of development," he said.
"Most importantly, we have secured a proactive new shareholder, which is a highly respectable and influential investment group in Dubai, the wider Middle East region and in China. We believe Dubai is going to rapidly grow into one of the major diamond centres in the world".
ITGT is a privately owned international investment group, with a focus on construction, automobiles, real estate and banking.  ITGT was established in 1991 and is based in Dubai, the wider Middle East and China.