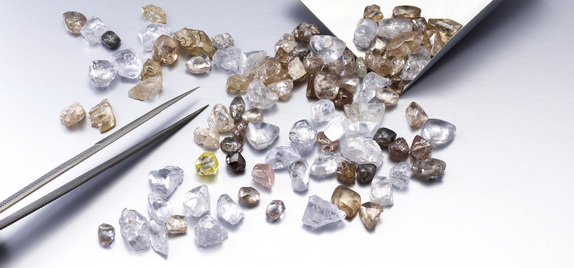 Gem Diamonds Limited said 2014 was a solid year for the group as it successfully delivered on a number of key growth objectives including bringing Ghaghoo mine into production and significantly enhancing operational efficiencies at Letšeng and delivering a maiden dividend.
The company revealed this when announcing its full year results for the period ending 31 December 2014. Its revenues were up 27% to US$271 million while attributable net profit US$33 million, which was a change of 57%.
According to the London listed company, during the year it demonstrated a strong operational performance, delivering on a number of strategic objectives, resulting in a robust financial position and maiden dividend.
It focused on enhancing operational efficiencies and investing in innovative technologies at both Letšeng and Ghaghoo, delivering improved earnings and positioning Gem Diamonds for long term sustainable growth.
During the period, Letšeng recovered 108 569 carats at an average US$2 540 per carat while the Phase 1 capital project has been completed on time and on budget at Botswana based Ghaghoo mine.
Clifford Elphick, Chief Executive Officer of Gem Diamonds, said 2014 was a solid year both financially and operationally for the company he heads.
"Whilst there have been a number of challenges in the diamond market recently, the medium to long term fundamentals look positive," Elphick said.
"This, combined with the resilience of Letšeng diamonds to pricing constraints, leaves Gem Diamonds well placed to take advantage of the favourable supply/demand dynamics in the market in order to continue its growth in 2015 and beyond".
Elphick revealed that with a continued focus on cost control, the company is in a very strong position financially with cash balance of US$111 million, supported by the high average price per carat of US$2 540 achieved for the year.