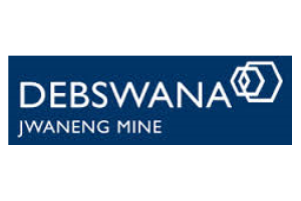 Debswana Jwaneng Mine on Wednesday 10 June, donated a digital multifunctional smart colour copier to Lefhoko Primary School valued at P100, 000. The photocopier machine was procured through the mine's corporate social investment programme (CSI).
Jwaneng Mine Corporate Affairs Manager, Montlenyane Baaitse stated that Jwaneng Mine is intent on making a positive, real and lasting impact on the lives of the people of Lefhoko and surrounding communities.
She highlighted that the mine was keen on shaping the future of the country by playing an active part in the education sector. She said the Jwaneng Mine has identified education as one the key areas of focus for the CSI programme because education is key to the positive socio-economic impact that the mine aims to make in communities surrounding it.
Head Teacher of Lefhoko Primary School Tiny Motswagae, expressed gratitude to the mine saying that for many years the relationship between the school and the mine has grown from strength to strength.
She pointed out that during the beginning of the year, the General Manager Albert Milton's visited Lefhoko Primary School where he made the promise to help Lefhoko primary school with a copier. This was after he discovered that the school officials travel long distances to Jwaneng and Kanye to print and make photocopies of teaching aids and students' examination papers.
The councillor for Lefhoko and Tsonyane Ward, Tshabanyana Ontiretse implored the staff and students of Lefhoko primary school to handle the machine with utmost care. Kgosi Biki Nthomang of Lefhoko also expressed the same sentiments, stating that the village of Lefhoko enjoyed cordial relationship with Jwaneng mine. He said the fact that the mine continues to bring more services to the village shows that it cares about the communities surrounding its operations.