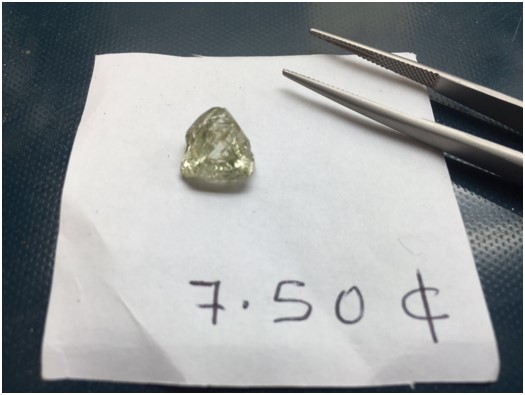 Kimberley Diamonds Ltd, the ASX listed diamond producer said it will auction diamonds from its Lerala mine in Botswana by the end of June. The company said the diamonds are currently being prepared for sale and will soon be shipped to Antwerp.
"The first sale of diamonds recovered from KDL's newly operating Lerala Diamond Mine in Botswana will be held by online auction from Antwerp, Belgium on 28 June 2016," the company said in a market update.
"Diamonds are currently being prepared for sale and will soon be shipped to Antwerp. The sale will be conducted by DDA Trading BVBA (DDA)."
The company commenced production at Lerala in May following a nine-month project to upgrade and re-commission the plant, which commenced in August 2015.
KDL added that it had to date raised a total of $3,174,678 from its non-renounceable rights issue offer which closed on 24 March 2016, representing 78.9% of total value of the rights issue.
Of this amount, $2,722,945 has been raised through shortfall placements. "The Directors remain in discussions with interested investors and aim to place the remaining $850,000 of the shortfall prior to the end of June."
Debt funding update
KDL and its Botswana subsdiary, Lerala Diamond Mines Limited (Lerala), entered into a sales and marketing agreement (Sales Agreement) with DDA on 26 February 2016, which included a USD$2.8 million working capital facility to be drawn down by Lerala, subject to satisfaction of conditions precedent. Some conditions precedent were not satisfied within timeframes required by the Sale Agreement.
DDA has now agreed to waive certain of the conditions precedent, which will allow the Facility to be drawn down once sufficient collateral of diamonds becomes available.
To date, DDA has provided a total of USD$1.11 million in loans to Lerala. These loans were made under a separate loan agreement while the Facility was not able to be drawn down. DDA has now agreed to convert the existing loans into the Facility once sufficient collateral becomes available.The parties have also agreed for the term of the Sales Agreement to be extended from 3 years to 5 years.