Kimberley Diamonds Ltd (KDL), the ASX listed mining company has conducted the first sale of diamonds from Lerala mine in Botswana at an auction in Antwerp. According to KDL, the sale was conducted by online auction platform operated by DDA Trading BVBA in the Belgian diamond city.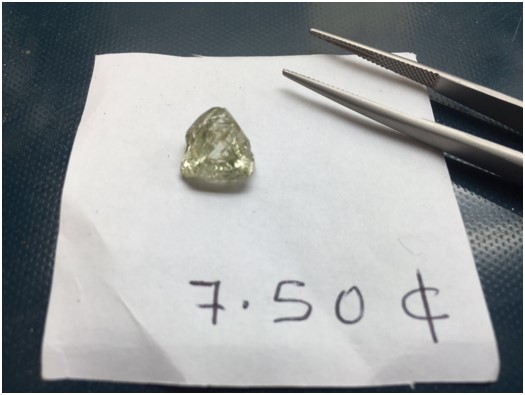 A small parcel of gem and near gem quality diamonds, which were sourced predominantly from historic pre-2016 ROM stockpiles, was sent to Antwerp for the auction, and was available for viewing in Antwerp in the week prior to the auction.
"The gem quality diamonds were sold at the auction at an average price of USD$98 per carat," the company said.
"The near gem quality diamonds will be added to a September sale to take advantage of expected stronger market conditions as well as the benefit of larger parcel of diamonds available for sale in September." The auction took place on June 28, 2016.
KBL recently completed a capital raising exercise of $4,024,678 via the issue of 40,246,783 ordinary fully paid shares at $0.10 per share.
The rights issue closed on 24 March 2016, raising $451,734 via the entitlement offer to existing shareholders. Placement of the rights issue shortfall completed on 24 June 2016, with 100% of the available shortfall shares successfully placed with sophisticated and professional investors, raising $3,572,944.
"7,041,202 of the shortfall shares were issued to Zhejiang Huitong Auction Co Ltd (Zhejiang), the lender of $13 million to KDL. The issue to Zhejiang was partly in payment of the interest."
KDL and Zhejiang have also agreed to vary the loan agreement to allow Zhejiang to convert approximately $180,000 of its loan to KDL shares at $0.10. KDL now owes Zhejiang approximately $11.3 million, KDL said by then.