The potential sale of Firestone Diamonds plc's Botswana assets to Canadian miner Tango Mining Limited has hit a major stumbling block after the sale disposal date elapsed. The AIM-quoted Firestone said therefore the sale will not go ahead.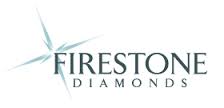 "Firestone Diamonds plc….. has been informed by Tango Mining Limited ("Tango Mining") that it has not been able to meet the conditions of the conditional sale agreement ("CSA") by 9 September 2016 (the "Revised Drop Dead Date"), for the disposal of the Company's Botswana operations to Tango Mining (the "Disposal")," the diamond development company said in a filing. "Accordingly, the CSA has lapsed and the Disposal will not proceed."
The two companies had entered into unconditional sale agreement for a total consideration of US$8.0 million and, as announced on 13 October 2015 and 6 April 2016, certain terms of the CSA were amended by the amendment letters.
The company's project in Botswana, the low-grade high-value BK11 mine has been under care and maintenance since 2012 and accordingly, and the company is looking at options of which could include selling the mine.
Firestone said whilst it is currently focused on the completion and commissioning of Liqhobong Diamond Mine in Lesotho with initial production expected to commence in early Q4 2016, management remain committed to seeking ways of advancing/unlocking the shareholder value from its Botswana assets, which it continues to believe has value.
"The Company continues to forecast that, as previously announced, it will have cash of approximately US$9.0 million at the end of December 2016," the company said.
"This does not include theUS$15.0 million standby facility available to the Company or the proceeds of the Disposal, which had not been included in the cash flow projections.  Accordingly, the Company believes that there will be no impact on the Company's cash position as a result of the Disposal not proceeding."