Botswana Diamonds (BOD) has announced that a first phase four hole drilling programme has commenced on Prospecting Licence PL 135 in the Gope region of the Kalahari Desert.  The Gope region is a very remote part of the world with no people, no water, deep sand and extreme temperatures.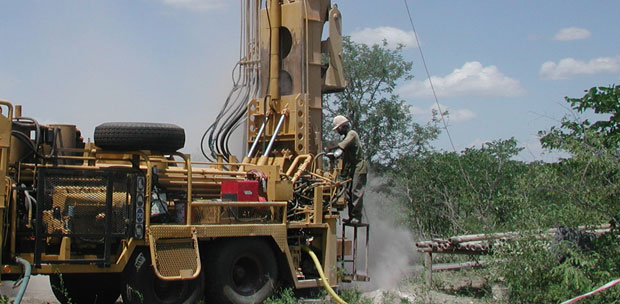 Operating in the region requires significant planning and logistical support.  This licence is a top priority target for the Botswana Diamonds/Alrosa joint venture and the drilling programme is targeting new kimberlites. 
It was selected in separate studies by BOD and by Alrosa geologists as having significant potential and it has never previously been drilled.  Intensive soil sampling and electromagnetic studies have identified anomalies in the geology.  The core resulting from the drilling programme will be analysed by Alrosa mineralogists present in Botswana.  If required, further evaluation and analysis will take place in St. Petersburg, Russia.  Results can be expected in approximately twelve weeks.
BOD Chairman, John Teeling said the Gope drill campaign is breaking new ground in one of the most remote deserts on Earth.  He said" There are no people, even water must be transported long distances and the sand is deep.  Temperatures can differ by 50 Celsius between day and night".
"No mining companies have ventured here before to undertake drilling programmes.  And yet the preliminary geochemical and geophysical indicators are strongly positive.  We are at the cutting edge of diamond exploration and are cautiously optimistic of finding kimberlites."  
Drilling on AK 22 commences
The company added that drilling has commenced on kimberlite pipe AK 22 on Licence PL 260 in the Orapa area of Botswana.