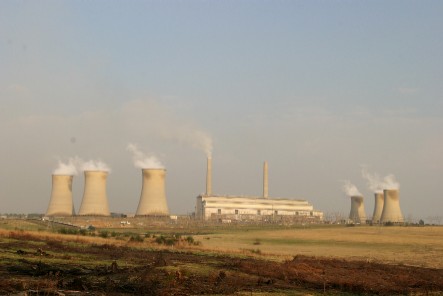 Moody's Investors Service has downgraded its senior unsecured rating on Eskom following its revision of the South African Sovereign debt rating on Thursday, 06 November 2014. Eskom's senior unsecured rating has been lowered to Ba1 from Baa3 on the Moody's scale, the outlook on
the rating was changed to stable from negative.
In terms of Moody's rating methodology for Government Related Issuers, Eskom's senior unsecured bond rating is primarily driven by Moody's assumption of a high level of potential government support in case of financial distress. Given Eskom's strong linkage with the South
African government and its high sensitivity to changes in the sovereign credit profile, the one-notch downgrade of its senior unsecured ratings to Ba1 (stable) reflects the one-notch downgrade of South Africa's ratings to Baa2 (stable). Accordingly, the two-notch differential between Eskom and the government's ratings remains unchanged.
In its rationale for the downgrade, Moody's states that their assumption of a high level of government support in the event of financial distress is underpinned by Eskom's strategic importance to the government's social and economic policy as the country's dominant electricity supplier. Moody's also revised downwards its assessment of the standalone credit quality of Eskom (expressed as a baseline credit assessment, or BCA) to b3 from b1.

Tsholofelo Molefe, Eskom Finance Director said: "Eskom has with the support of the shareholder ministries developed measures to resolve the financial challenges and has made great progress. We are therefore deeply disappointed with Moody's rating action. We will continue to work towards restoring Eskom's financial sustainability through the identified measures that we will be implementing'.

Tshediso Matona, Eskom's Chief Executive said: "We take note of Moody's analysis of the challenges facing Eskom and in the interests of the economy we will continue to focus on security of supply without compromising Eskom's return to financial sustainability.