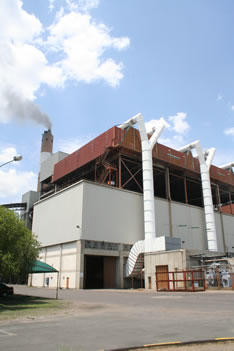 Botswana government is looking to commence the second phase of power generation expansion project at the Morupule energy complex with the latest tender calling for the appointment of Owner's Engineer.

The Owner's Engineer will overlook the addition of 2 more units at Morupule namely Units 5 and 6 (Brownfield).

The complex currently has 6 units after the addition of 4 units at Morupule B, which is still struggling to work at full capacity and there are reports it faces total collapse. But Morupule A remains under care and maintenance and estimates have shown it will need P1.4 to be brought to life.

"The tender calls on International Tender offers are invited for the provision of Engineering Professional Services for the Implementation of the Generation Expansion Project at Morupule B Power Station Units 5 and 6 (Brownfield)." The Procuring Department is Ministry of Minerals Energy and Water Resources.

The troubled Morupule B cost P11 billion and media reports have indicated that the second phase of the project will cost P8 billion, which will also include the refurbishment of Morupule A that was estimated could cost P1.4 billion.

According to reports, the brownfield project consists of extending the existing power station by designing, financing, constructing, owning, operating and maintaining a 2 x 150MW coal fired power plant to be built at the pithead of Morupule Coal Mine.

The closing time for request for tender clarification is (14) days before the closing of Tenders. i.e., last day to receive queries is 15 December 2014. Last day to respond to clarifications is 19 December 2014.
The closing time for receipt of tender offers is 10:00 hours on 7 January 2015.