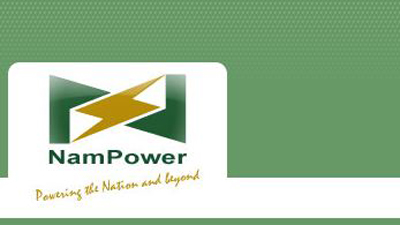 NamPower, the Namibian power utility said it has been assisting Botswana South Africa with electricity in times of need like recently. The company said in a statement that as part of an annual Surplus Sales Agreement NamPower it has in place with Eskom and Botswana Power
Corporation (BPC), it was in a fortunate position to assist the two utilities with excess power.
It said that the capacity to assist Eskom and BPC was as a direct result of surplus energy being available at the time due to the flagship power generation plant, the Ruacana Hydropower Station, generating at full capacity (330 MW).
"This year, strong inflows (of up to 400 cubic metres/second) due to good rains in the catchment area of the Kunene River Basin made this possible," it said. "This would not have been possible during the dry season (typically between mid-May and November each year). Inflows have since decreased, which means that the generation capacity has decreased with the power station currently generating from 06h00 to 22h00 for domestic purposes only."
The corporation also revealed that apart from the fact that it could assist the two utilities due to surplus power being available, 'it is important to note that as a participating Southern African Power utility, NamPower should act in solidarity with its neighbouring utilities just as they would, in the interests of economic development in the SADC region under the ambit of the SAPP energy trading platform'.
"Namibia is fortunate that NamPower has consistently been able to meet the domestic electricity needs of all sectors of the economy without load shedding, at a cost that has continued to foster overall economic growth."
NamPower said its planned medium to longer-term projects include the development of the Kudu Gas Power Station and the Baynes HydroPower Plant.