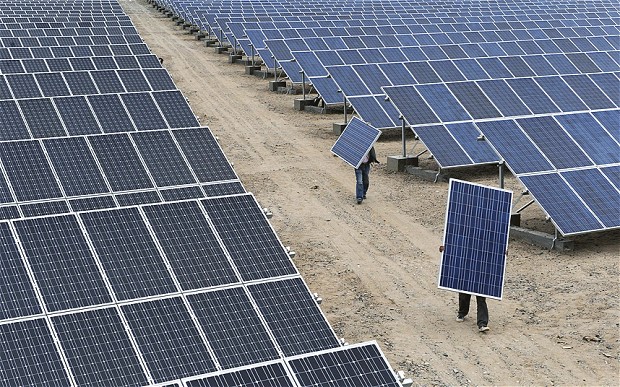 The renewable energy market in West Africa is coming of age and with the right framework, large and small scale projects are doable. This is according to Dr Afolabi Otitoju, renewable energy expert and consultant for the ECOWAS Centre for Renewable Energy and Energy Efficiency (ECREEE).
During the "Clean Power Master Class" at the upcoming West African Power Industry Convention (WAPIC) in Lagos next month, Dr Otitoju will moderate a session on "Accessing Finance for Renewable Power Projects."
During the 12th edition of this long running, regional conference and expo, WAPIC will once again gather government, utilities, consultants and investors to discuss the challenges of local markets, capacity building and investment. Nigeria's Federal Ministry of Power has endorsed the event, taking place at the Eko Hotel in Lagos from 23-25 November.
"Renewable energy over the last two years has received significant attention from policy makers, private sector, civil society, and others owing to its great potential in the country," said Dr Otitoju.

"The recent transition of the electricity sector from a publicly owned entity to a private sector led institution has also helped to catalyse the need for the deployment of renewable energy in various locations of the country. The approval of the National Renewable Energy and Energy Efficiency Policy (NREEEP) by the Federal Executive Council in May this year also marked a great achievement for the sector."

According to Dr Otitoju the exciting thing about RE is the advantage of renewables over other conventional energy sources: "the integration of renewable energy systems into the national system need not follow the conventional power infrastructure."

"RE technologies are very compatible with a decentralised, stand-alone or small power generating unit, which enables local/rural communities far from urban areas to have access to basic electricity needs. Furthermore renewable energy off-grid systems do not put unnecessary burden on existing grid capacity, neither do they require system balancing nor need to be managed by the national grid system operators. Hence, there is a unique opportunity for African countries to have a diversified energy mix and yet to limit the risks of exposing the continent to the current high costs of power infrastructure which are not expected to abate in the near future."

Another speaker at the Clean Power Master Class, Sibylle Haase, Head of Unit Renewable Energy at GIZ, Nigeria says Nigeria has the potential to become a leader in renewable energies in the region. The sector is on a good way to roll-out large-scale renewables, and I am excited to be part of that process.

"Absolutely. Renewables (in particular PV solar) can add much needed generation capacity in a relatively short period of time compared to conventional power plants with longer construction times. There are a lot of advantages that authorities are keen to explore."

She sites "inconsistencies in the regulatory framework, lack of protection of investors and long licensing procedures" as some of the main challenges in expanding renewables in the region's energy mix.

Dr Otitoju agrees: "a key challenge is a general lack of policy and regulatory framework to drive the renewable energy sub-sector of the region. For example in Nigeria, before the approval of the NREEEP 2015, there was no single policy adopted for the RE sub-sector. Now that the NREEEP 2015 is approved, a core challenge is implementation."


During the Clean Power Master Class on "Accessing Finance for Renewable Power Projects", Sybille says her message will be that "the Nigerian market for renewables is in a decisive phase. Let's talk about how a structured support programme can improve access to finance."

Master class moderator Afolabi Otitoju says he is looking forward to "fruitful deliberations that will showcase renewable energy potential and point to ways of harnessing these potential for the development of the West African region. The renewable energy market in West Africa is coming of age and with a right framework (financing options, regulatory instruments etc.), large and small scale projects are doable."