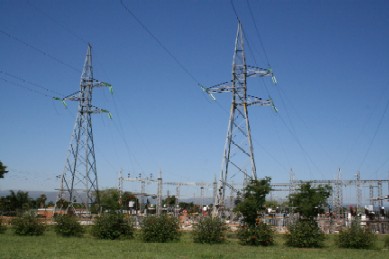 South Africa's state owned Eskom said it is continuing with the plans to upgrade its electricity infrastructure and has installed and commissioned a new transformer at the Acornhoek substation in the Bushbuckridge Local Municipality.  
The R144 million project started in September 2014 and consists of two phases, which include the replacement of two old transformers with two new transformers that have bigger capacity to meet the growing electricity demand in areas such as Bushbuckridge, Acornhoek, Hoedspruit, Hazyview and other neighbouring towns like Phalaborwa. 
The commissioning of this transformer forms part of Phase 1 of the transformation upgrade and will enable the substation to carry much more load, thus ensuring that the areas fed through this substation have a more reliable power supply. 
The second phase of this transformational upgrade at Acornhoek is underway and involves civil works and the assembling of the second transformer. The second phase is expected to be completed by April 2016.
Since 2005, Eskom has been expanding its generation and transmission capacity to meet the country's growing demand for energy. Eskom's nominal generating capacity in 2005 was 36 208MW. The programme will increase this by 17 384MW by 2021/22.
The key generation expansion projects are the 4 764MW Medupi and 4 800MW Kusile coal-fired stations, and the Ingula pumped-storage scheme in the Drakensberg, which will deliver 1 332MW of hydro-electricity during peak demand periods. Transmission line length and substation capacity will also increase substantially.
Over the past 10 years, Eskom's new build programme has increased generating capacity by 6 137MW, its transmission lines by 5 497km and its transmission substation capacity by 27 565MVA.