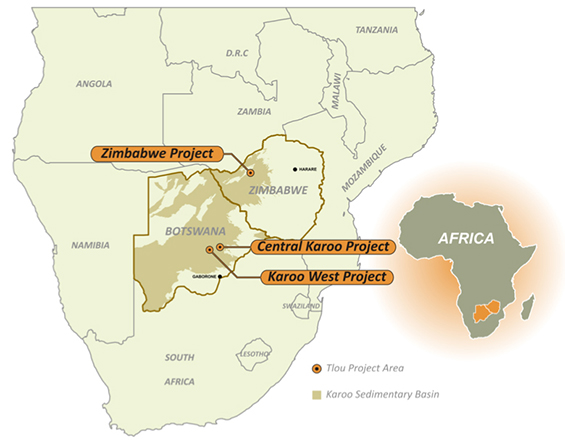 Tlou Energy said its Selemo 1P (vertical/lateral pod) recommenced longer term production testing on 14 February 2015. According to the company, the objective of the longer term test is to gather reservoir engineering data to model the coal reservoir properties.
It is anticipated that this data will lead to an increase in the company's significant Contingent Resource and the subsequent booking of initial reserves for the Lesedi CBM project. "This data will also be utilised to plan the location of additional flanking wells for the Selemo area."
Mopani 2P (vertical well) also recommenced testing on 15 February 2015 in order to gather reservoir engineering data. Lesedi 2P (vertical well) gas pressure continues to build. When the pressure begins to plateau, the company plans to commence the flow testing phase. The program for testing this well is finalised and is expected to begin in approximately two weeks.
The company will concentrate its resources in the near term on the Selemo pilot area as this area is the first to produce gas at potentially commercial rates. The company added that it continued to work with a number of parties in relation to reaching agreement on the commercialisation of its gas resources.
Its commercialisation strategy includes initial proof of concept project to supply flared (ramp up) gas for local power generation (supply power to local village and excess power to local grid); Industrial markets (e.g. LPG replacement) within Botswana and surrounding countries.
It also includes larger scale gas-fired power opportunities in Botswana, including the existing 90MW Orapa power station (currently fuelled by diesel) and a proposed greenfield gas-fired 300MW power project and longer term power export opportunities, particularly into the South African market.
Tlou has an aggressive timeframe to achieve first gas sales and has increased efforts to achieve this in recent months in parallel with the technical and operational aspects of the Lesedi CBM Project.