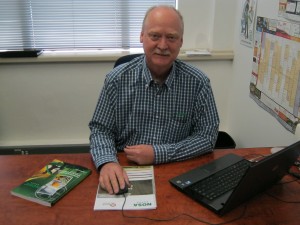 MICROmega Holdings' subsidiary company NOSA has been recognised as an "Approved Inspection Authority" (AIA) by the Department of Labour for its Occupational Hygiene Services division.
Granting of the AIA status by the Department of Labour is in terms of the Occupational Health and Safety (OHS) Act, No. 85 of 1993, and includes the monitoring of chemical stress factors and physical stress factors.
The OHS Act states that companies are required to complete various occupational hygiene surveys at specified intervals. "As part of NOSA's extensive product offering, our AIA service enables us to perform occupational hygiene surveys, thus ensuring our clients comply with relevant legislation", says Justin Hobday, NOSA Managing Director. "We pride ourselves on being a one-stop shop for our clients and this, coupled  with our national footprint, makes NOSA a sought after supplier of occupational hygiene services".
Theuns Kruger, Manager of the NOSA Hygiene Services division stated: "The Department of Labour sets strict criteria for a company to obtain AIA approval. The quality of the management system, procedures and qualifications of the staff are set out by the Department, and NOSA fulfilled these criteria successfully".
"NOSA is committed to providing solutions to manage the health, safety and general well-being of all employees in the workplace", says Greg Morris, MICROmega Chief Executive Officer. "For more than 60 years NOSA has been supplying its clients with products and services that enhance their health and safety performance. The AIA status lends further credibility to NOSA's expanding suite of demand driven products and services".
NOSA provides occupational hygiene services training onsite or at NOSA training venues. The company offers various stages of training for managers, supervisors and employees, as well as educational presentations, DVDs and posters to enhance the learning experience. The NOSA training academy is a SETA and NEBOSH accredited training provider and is ISO 9001 registered.