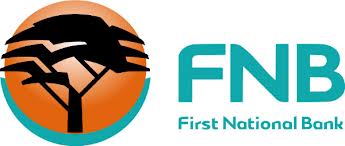 On Friday 30th November, Debswana Diamond Company, in partnership with First National Bank's (FNB) Foundation Trust, officially handed over the Tswapong North Show Hall in Maunatlala village, near Palapye.
The hall, which cost over P800 000 to build, will be used by residents of Maunatlala, Seolwane, Lerala, Majwaneng, Ratholo, Lecheng, Moremi, Lesenepole, Kgagodi, Tamasane, Mogapinyana and Diloro.
This initiative is part of Debswana's Corporate Social Investment (CSI) programme and the FNB Foundation Trust which both focus on various aspects of social responsibility and community development. Through their programmes Debswana and FNB aim to create partnerships with communities across Botswana to assist in improving their social welfare.
Speaking at the event, Debswana Group Manager for Strategy and Business Improvement, Boyce Sebetela, said the handover reflects a story about diamonds for development which is testament to Debswana's founding belief that diamonds are not mined to enrich a few people but are mined to enrich the nation.
He also encouraged the Tswapong North community and its leadership to pull together to ensure efficient and optimal management of the hall to maximise its potential so that it brings development and income to their community. Speaking on behalf of the community of Tswapong North, Mr Patrick Tseleng expressed gratitude towards Debswana and FNB Foundation for their continuous support to making sure that the project is a success.
The Corporate Social Responsibility Manager for FNB Foundation, Ms Oratile Moremong, urged the Tswapong Community to care for the hall and make it useful to their advantage. She further said the partnership between the three (Debswana, FNB Foundation and the community of Tswapong) was testimony to the public private partnership in the community which focuses on community development.
The event was attended by, among others, the Councillor for Maunatlala Hon. Morebudi, some of Debswana leadership, Kgosi Moroka and Kgosi Boiditswe of Lerala and Topisi respectively.