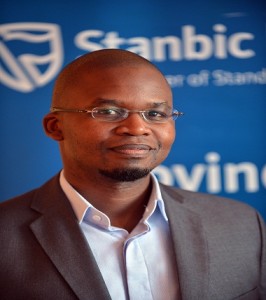 Stanbic Bank Botswana has announced the appointment of Bongani Kraai as Head of Client Access Southern Africa.  Kraai's core responsibilities include articulation of a sub-regional client access strategy and execution thereof across Client Implementation, Network Management and Channel Access functions.
He is tasked with exploring the dynamics of Client Access with a view to assess market trends, and to identify new business opportunities across the region, including Botswana, DRC, Lesotho, Malawi and Swaziland. He will also devise strategies to capture business opportunities and grow revenues.
Kraai wields a BA in Marketing from the University of Botswana and boasts a professional career that has spanned a period of 11 years across 3 key industries. He has a wealth of experience within the banking industry in particular, 6 years of which are within Stanbic Bank.
"Bongani's vast experience in this industry will without a doubt be a great asset to Stanbic Bank. His experience within the Bank, in particular, ensures he is armed with the necessary tools, knowledge, and experience of the Stanbic Bank culture to see him excel in this new role. We have no doubt he will play an instrumental part in continuing to take Stanbic Bank Botswana from good to great and continue to move Botswana and Batswana forward." said Stanbic Bank Head of Corporate and Investment Banking, Tasha Ferreira.
Kraai previously served as a Senior Relationship Manager in the Bank's Corporate and Investment Banking Division. This saw Kraai manage and grow an asset portfolio base consisting of Multinationals and Tier 1 clientele within the Standard Bank Group.