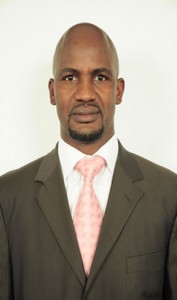 Stanbic Bank has donated P250, 000 towards the support of Local Enterprise Authority (LEA) for the Horticultural Incubation program. LEA said it has assisted horticulturists to sow the seeds of their dreams through these incubators and Stanbic bank is giving them the opportunity to take their dreams a step further by applauding all the hard work that has gone into ensuring the success of this horticultural incubator.
"This Incubation program is growing in leaps and bounds as efforts to provide the incubator clients with an enabling environment, infrastructure and technology support which will allow them to become successful Horticulture Entrepreneurs is now evident through today's event," Director Corporate & Stakeholder Communications at LEA, Nyaladzi Kutjwe said.
The aim of the Horticultural Incubation program is to transfer skills to LEA clients, which will benefit them on exiting the incubator to become knowledgeable business owners, who will enhance their produce and expand their market base.
Director of Innovation and Sector Support, at LEA, Lesitamang Paya said the aim is to see the country's SMME's as sustainable businesses, to see them flourish and contribute positively to this economy, and it is through partnerships such as these that our local SMME's will be encouraged and also want to better themselves.
"This donation speaks volumes about the caliber of corporate, that Stanbic Bank is; in living out the value of botho and further contributing to Botswana pillar of being an empowered nation by 2016.  Bagaetsho, once again, re lebogile, your donation is a great investment, and you will surely see the fruits of it, through the growth of these SMME's. Your donation has contributed to developing competent horticultural entrepreneurs who are busy creating jobs for their fellow citizens, get le kamoso."
Keletso Setimela Head, SME Banking at Stanbic Bank Botswana said the bank is pleased to be part of this prize giving ceremony and the bank saw it fit to give back to the communities that it is operating in and that resulted in the donation of P250, 000 toward the LEA incubator.
"LEA has specially invited us here today because; as I am sure you all are, aware of Stanbic Bank avid passion for the development of a robust and active SME sector."
Setimela noted that Botswana's SME climate is one that is full of promise and potential. SMEs contribute to the economy as a whole in a remarkable manner, accounting for nearly 90% of the businesses registered in Botswana and collectively employ both formally and informally over 300, 000 people across the country."Many SMEs have a lot of potential to grow but their potential are met with a host of obstacles in their attempt to realise these growth opportunities," Setimela said.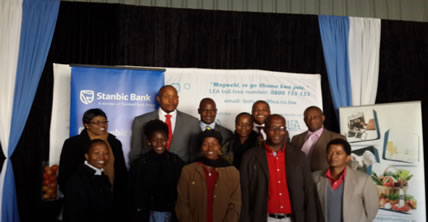 "The SME sector is faced with many challenges amongst others quality of the product, access to market, lack of proper management structures and lack of proper financial records. In addition to that the world over is experiencing economic slowdown due to the recession although the global economy has began to show some recovery."
He said it the responsibility of commercial banks and as key players in the development of the country's economy, to encourage & aid in the development and growth of the SME sector.
"In order to nurture their strengths and to grow, in any manner whatsoever, a business needs capital. One cannot move forward without having the means to do so. Stanbic Bank today steps up to not simply identifying this problem but to provide a donation that will go a long way in assisting these SMEs. I will therefore encourage the winners to use these funds in growing their businesses as opposed to funding their personal demands."