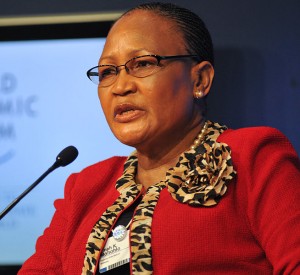 Bank of Botswana's Monetary Policy Committee (MPC) sitting on June 18 have decided that the medium term outlook continues to be positive and has deemed it necessary to apply accommodative posture to the economy by lowering the cost of borrowing.
In a statement following the committee meeting, BoB spokesperson Andrew Sesinyi noted that the consensus is that in the short-term forecast inflation remains closer to the upper end of the 3 – 6 percent objective range.
"The current state of the economy, which is characterised by output growing below potential and high unemployment, provides an opportunity for non-inflationary stimulus to the economy," the Central Bank observed.
"Assumptions on both the domestic and external economic outlook, as well as the inflation forecast, suggest that a more accommodative monetary policy stance is consistent with the achievement of the Bank's 3 – 6 percent inflation objective in the medium term. Accordingly, the Monetary Policy Committee decided to reduce the Bank Rate by half a percentage point to 8.5 percent."
BoB warned that the commercial banks are expected to make the necessary interest rate adjustments to reflect this policy decision.
Economic Outlook and Assessment of Risks
The bank said the global output is projected to expand by 3.3 percent in 2013, up from an estimate of 3.2 percent in 2012. Economic performance in emerging market economies continues to be stronger than in advanced economies, but it is growing at a slower rate. The lower global growth, subdued demand and stable commodity prices have contributed to moderate inflationary pressures. Furthermore, persistent capacity underutilisation and high unemployment rates in major economies continue to restrain global inflation.
Domestic output increased by 3.7 percent in the twelve months to December 2012, with growth in the non-mining sectors slowing from 7.8 percent in 2011 to 5.8 percent in 2012, and the mining sector contracting by 8.1 percent. It is expected that output expansion will remain below potential in the medium term and will not be inflationary. Furthermore, it is anticipated that the impact of demand on economic activity will be modest, partly reflecting trends in government expenditure and personal incomes.
Inflation eased from 7.2 percent in April 2013 to 6.1 percent in May 2013, mainly due to base effects related to the May 2012 increase in administered prices, when inflation was 7.7 percent. Weak domestic demand and the forecast benign external inflationary pressures contribute to the positive inflation outlook in the medium term. In the short term, inflation is expected to be close to the upper end of the Bank's objective range of 3 – 6 percent. However, the projected underlying trend suggests a downward trajectory in inflation, thus enabling convergence to the medium-term objective range in the second half of 2013. This outcome could be adversely affected by any unanticipated large increase in administered prices and government levies, as well as international food and oil prices increasing beyond current forecasts.