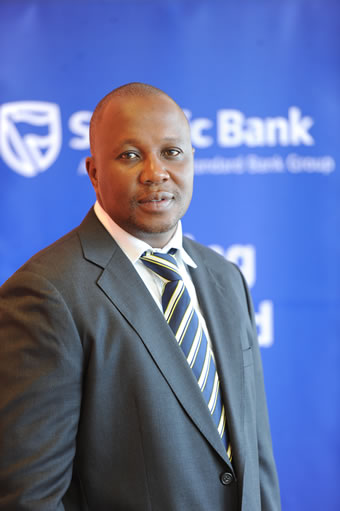 Africa's residential property market offers potentially lucrative opportunities for investors with the capability and experience to develop and manage quality housing stock in the continent's booming urban centres, says Stanbic Bank Botswana parent, Standard Bank.
Rapid urbanisation in response to population growth and sustained economic expansion is boosting demand for residential rental stock in Africa, where home ownership remains elusive due to the dearth of long-term mortgage financing in parts of the continent, says Mr Gerhard Zeelie, Head of Real Estate Finance for Rest of Africa at Standard Bank.  Mozambique's economy will grow by 7.7%  next year followed by Tanzania (7.1%), Ghana (7.0%), Nigeria (6.9%), Kenya (6.2%) and Uganda (6.1%), based on Standard Bank estimates.
"As African economies continue to expand and people become wealthier so the demand for formal housing stock will grow," says Mr Zeelie. "Although we've seen a lot of activity in African commercial property, particularly in the retail sector, the residential market hasn't attracted as much interest due of the lack of well-developed home loan products on the continent. However, this barrier to home ownership could be an opportunity for investors looking for new frontiers in the rental market."
Mr Zeelie says potential investors in Africa's residential rental market must have the expertise to construct quality housing stock as well as the management capability to collect rents and conduct ongoing maintenance on their investments due to the lack of property management firms on the continent. The greatest demand is likely to be for one or two bedroom units priced at rents of between USD800 to USD1 800 per month.
"Standard Bank definitely see's opportunities to finance residential property developments in Africa but investors must have the ability to manage the entire process from construction right through to rental management and maintenance," says Mr Zeelie. "You can generate a very attractive yield with this sort of investment while also enjoying the added benefit of being able to sell the asset one day at a potentially attractive price."
Another consideration for prospective investors in the African rental segment is the fact that developers will need to invest in water treatment plants as well as power generators for every residential complex they construct due to the poor provision of these services across much of the continent. The lack of end-user mortgage finance may also impact on investors' ability to sell residential units in the short-term, although Mr. Zeelie says that this is likely to change over time.
"There are challenges to investing in residential property in Africa but there are massive opportunities as well, particularly in booming centres like Accra, Lagos and Nairobi," says Mr Zeelie. "Standard Bank is more than prepared to finance this sort of investment; it's just a matter of backing the right deal and partnering with investors who have the necessary capabilities."
With an on-the-ground presence in 18 African countries, Standard Bank understands the risks, challenges and dynamics of doing business on the continent and is uniquely positioned to partner with investors wanting to do business in the region.