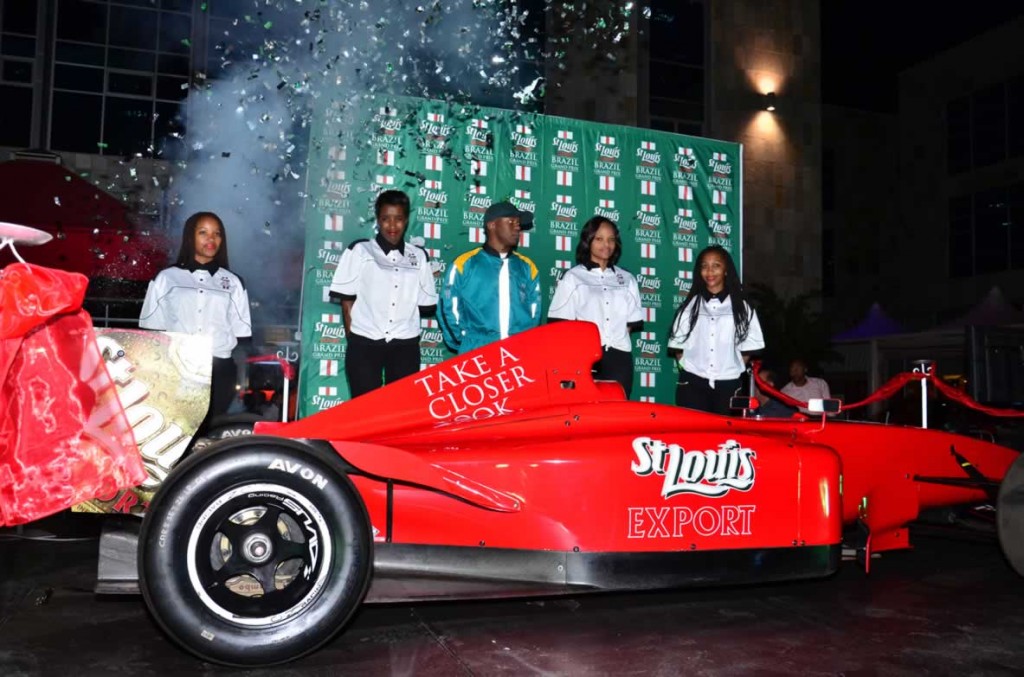 Today St Louis Export will be bringing an end to the Brazil Grand Prix promotion that has intrigued fans for the six weeks. The grand prize draw will see one winner and 3 lucky friends flown to Sao Paolo, Brazil, for the Brazilian Grand Prix and to take in the sights and sounds of the mesmerising city. The draw will be held and the winner announced live on Yarona FM before both an internal and an independent auditor.
St Louis Export, has been on the rise as a brand, with activations every weekend in various  locations which have proved that Batswana have an appreciation of their local brands, spot prizes have proved quiet popular with attendants of the activations.
This weekend saw the last of the activations taking place to give yet more Batswana the opportunity to walk away with the grand prize where a winner and three friends will journey to Brazil to truly immerse themselves in the heart of the Brazilian Grand Prix action. In another exciting build up to the big announcement, the F1 car previously brought from South Africa to launch the competition made its return this weekend as yet another excitement boost to get Batswana in the spirit. The public were encouraged to try and spot the car as it moved between various establishments in Gaborone on Twitter and Facebook. To give a taste of exciting things to come at the Brazil finale.
"We have had an exciting couple of weeks with Batswana once again supporting another initiative by St Louis Export. It is exciting to think that we are able to turn someone's dream into a reality, especially around the season of giving. Brazil is home to some of the Formula One greats, including   Nelson Piquet, Ayrton Senna, Rubens Barrichello and currently Felipe Massa and whomever our lucky winner is, we have no doubt they're in for the adventure of a lifetime. We would like to thank all of our valued customers and fans for their support and loyalty to St Louis Export over the years. This is only one example of the incredible things we have in store, from a premium brand for our premium customers," commented Ms. Amakura Erbynn, Marketing Manager of Premium Brands at KBL. The competition winner will be announced on November 5th 2013, the competition has been on-going since September 2013 for the past. To stand a chance to win the prize