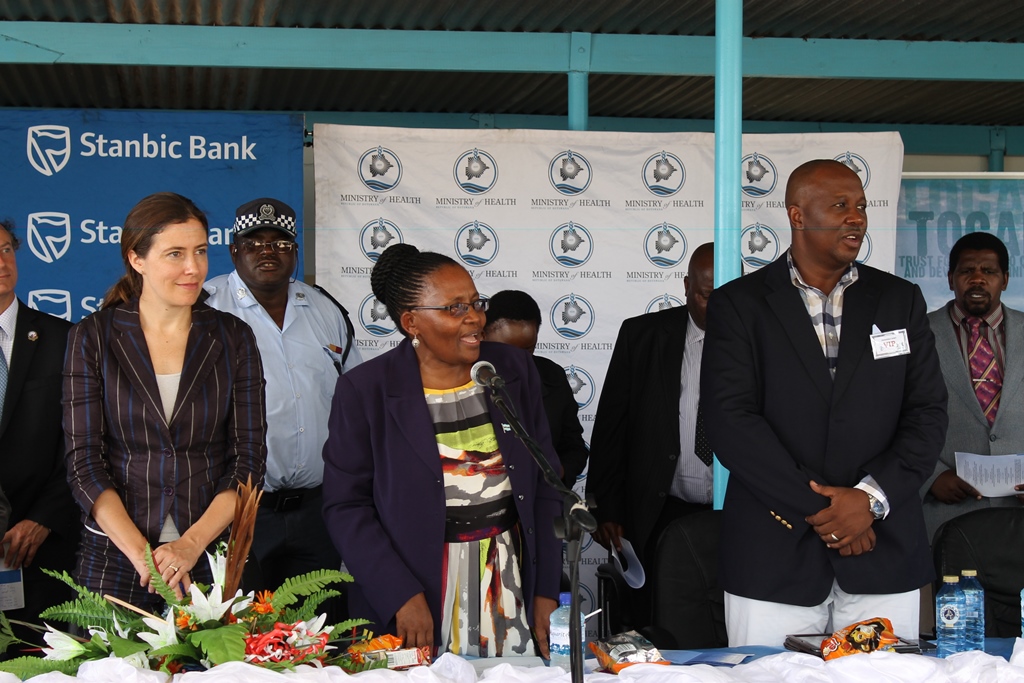 Stanbic Bank Botswana today handed over a fully equipped mobile clinic to the Shakawe community, following the raising of funds through the "Chief Executive Charity Ride" held in June this year. The mobile clinic, to the value of P580,790.00, was handed over by Stanbic Bank Chief Executive, Leina Gabaraane, to Assistant Minister of Health, Honourable Somolekae, at Shakawe Kgotla.
The Chief Executive's Charity Ride saw Leina Gabaraane, 5 members of the Bank's Management team and 3 professional cyclists cycle 710km from Ghanzi to Gaborone from June 1st to June 5th 2013.  The project came as part of a continuing effort by Stanbic Bank to leave a positive footprint in communities across the nation.
Said Mr. Gabaraane, "The Chief Executive's Charity Ride was a project born out of the idea to do something more proactive and more targeted. We wanted to make a hands-on effort, as a team, to help a community very much in need and we are pleased to have settled upon the Shakawe community. The Shakawe community and surrounding settlements face challenges in accessing primary health care facilities as there is only 1 clinic in a very large service delivery area.
The Shakawe Clinic does not have an ambulance or mobile clinic of their own, making it hard to deliver care for chronic illnesses and prenatal care to the communities it serves, something we believe the mobile clinic will work to sustainably remedy."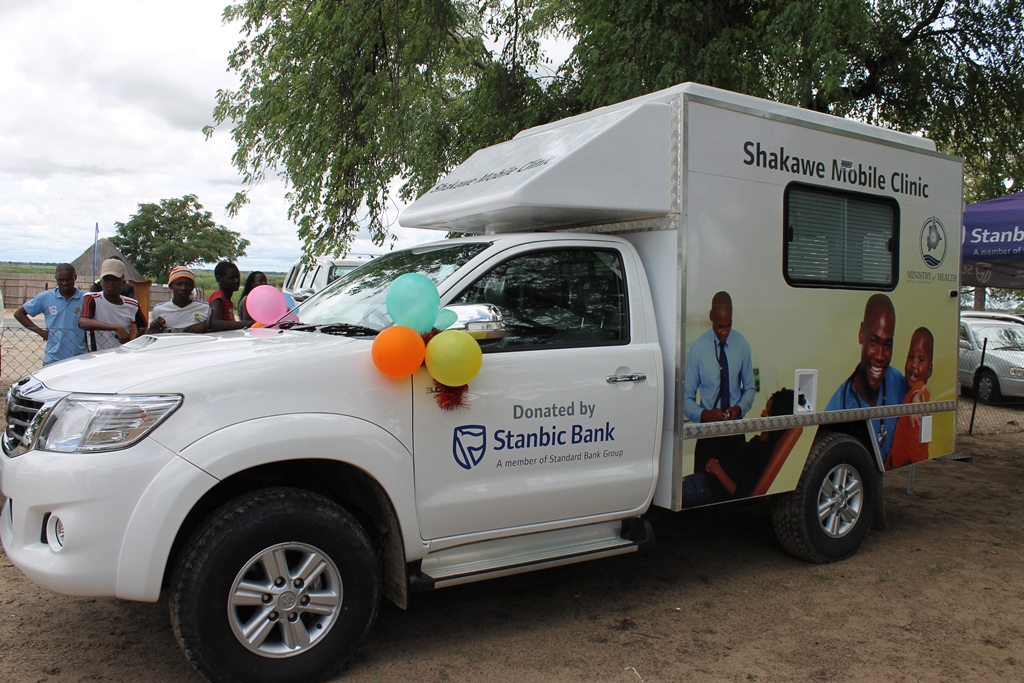 The Shakawe Community under the leadership of the Trust for the Okavango Culture and Development Initiatives (TOCaDI) and the US Peace Corps organized a Half Marathon 5km Fun Run/ Walk and Health Expo to raise funds to buy a mobile clinic for the area, reaching out to corporates to lend support in allowing them to reach their objective. Stanbic Bank has therefore channelled the funds raised through the CE's Charity ride to purchase the mobile clinic.
"The limited number of mobile clinics means that there are communities in the Okavango sub-district that have not seen one in almost a year. For instance, there are people in Shaikarawe, a settlement near Shakawe, that have to walk 25-30km to reach the nearest health post. We are truly grateful therefore, that Stanbic Bank has made such a generous contribution to expanding health service delivery to underserved communities across the district," noted Dinah Sandoval. NGO Capacity Building Consultant, Peace Corps volunteer at TOCaDI.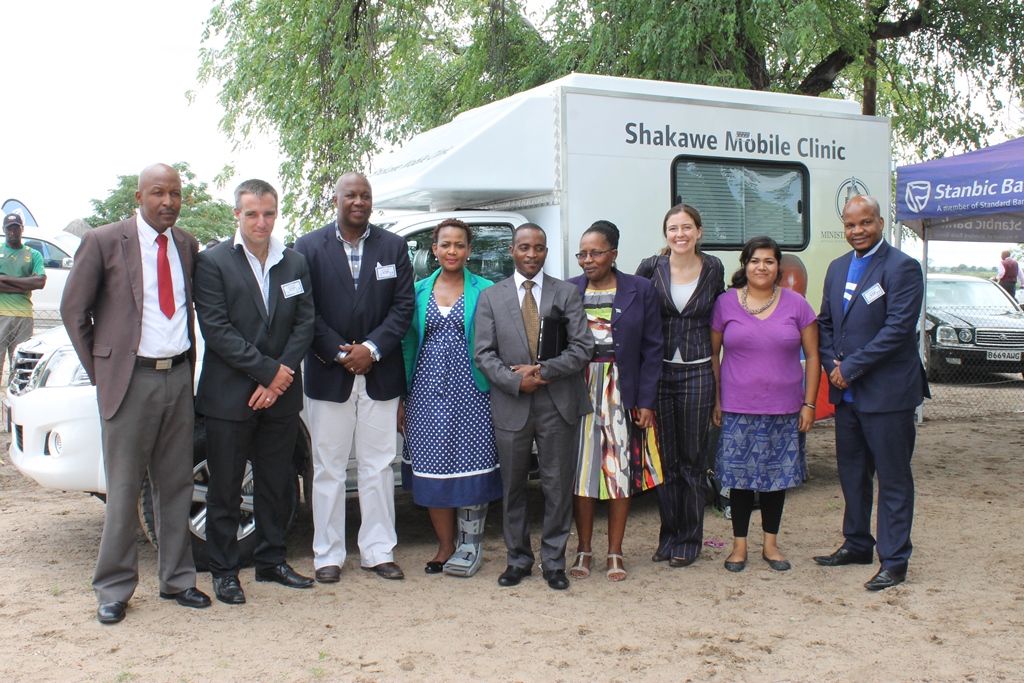 Ministry of Health believes that the mobile clinic will go a long way in improving the health of the people in Shakawe and surrounding areas. "We thank Stanbic Bank for their generous donation of a mobile clinic and their commitment to strengthening delivery of health care to serve the community of Shakawe.  We are committed to ensuring that it benefits the community for which it is intended and will also assure Stanbic Bank that the vehicle will be serviced and maintained with the necessary consumables.
"We are extremely proud of everyone both within and outside of the Stanbic Bank family who played a part in making this project such an overwhelming success. With the many generous donors and stakeholders such as Liberty Life, our very own staff, valued customers, Botswana Police Service, BOMaid, Cycle Base, Physiotherapist Lorato Mosetlhi-Molelowatladi, Mass Media, Black Legends, the 9 cyclists and finally you the Shakawe community have contributed towards worthy causes such as this one.
It is remarkable how powerful an impact can be made through a concerted effort within the community to bring us one step closer to reaching Vision 2016 through supporting the pillar of "A Compassionate, Just and Caring Nation." We look forward to continuing to contribute to the betterment of the local community," concluded Mr. Gabaraane.