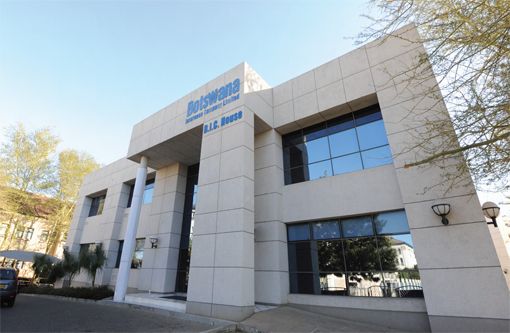 Botswana Insurance Company Limited (BIC) says Global Credit Ratings (GCR) has reaffirmed its national scale claims paying ability rating at AA-(BW), with a the rating outlook maintained as "Stable". "This is very positive for the leading short term insurance company in Botswana, emphasizing the company's positive strategic direction."
GCR is a leading emerging market focused rating agency that rates the full spectrum of security classes, including Banks, Insurance companies, Corporate entities, Local Authorities, Asset Management companies, Funds and Structured Finance transactions. GCR is headquartered in Johannesburg, and has several African and 12 sub-regional offices globally.
The rating was determined by BIC's favourable position as the market leader in the short term domestic insurance arena, supported by its values, innovative approach and technical expertise. Complementary to this is BIC's firm capital accumulation, which continues to remain underpinned by sound earnings generation, stemming from sustained healthy underwriting profits and stable investment income. Further, consideration was taken of BIC's balanced investment strategy, which is supportive of adequate liquidity metrics, underpinning its claims paying ability.
BIC also said for the first time, it received an international credit rating of BBB-, with the corresponding outlook accorded as "Stable".  This is marks the first international scale rating a Botswana based insurance company has a published international scale rating from GCR. It reflects BIC's desire to compare itself not just to insurance companies within Botswana but also to international players. International scale ratings differ from National scale ratings in the sense that these measure an entity's ability to honor claims in hard currency, compared a domestic currency focus of a national scale claims paying ability, thus in the process taking into account asset conversion, currency and international counterpart risk.
The grading process requires a transparent approach, whereby the rating agency obtains detailed financial information about the company and its operations.  The assessment is done on an annual basis and, thus, the current ratings are valid until November 2014.
The grading exemplifies BIC's commitment to providing exceptional quality products and services to its clientele. The company has been in existence since 1975 and continues to focus on commercial, personal and specialised insurance.