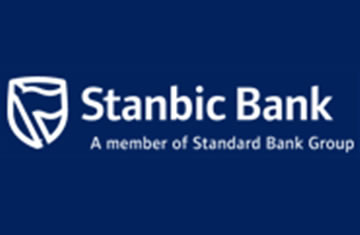 Stanbic Bank parent, Standard Bank Group, Africa's largest lender by assets, has been named the winner of Best Foreign Exchange Provider in Africa 2014 for a second successive year. Standard Bank also received the award for the best foreign exchange provider in Botswana, Kenya, Nigeria, South Africa and Zambia.
Mr Richard De Roos, Head of Foreign Exchange at Standard Bank says: "Standard Bank has once again performed extremely well and has proven its dominance as a world class African bank and a world class foreign exchange provider. These awards are testament to our on-going commitment to connecting Africa to the world and vice versa."
With operations spanning 18 African countries, Standard Bank is committed to the on-going development of the continent's financial markets. Standard Bank continues to experience an increase in foreign exchange trading in Africa, boosting the liquidity and depth of the continent's currency markets.
"These awards illustrate the depth and complexity of our African operations and are indicative of the increasing maturity we're seeing in markets across the continent," said Mr De Roos. "As a truly African banking group with a deep specialisation in resources, Standard Bank is ideally positioned to facilitate the booming trade flows occurring across the continent."
The Global Finance Magazine Awards are held annually to recognise the leading players in foreign exchange and currency trading around the world. The awards take into account insights from industry analysts and experts from 97 regions across the globe with winners chosen on factors ranging from market share to transaction volume, global coverage and innovation.