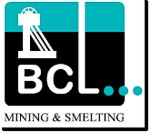 BCL, the copper/nickel miner based in Selebi Phikwe has reported a fatality and injury at one of its shafts. The company said the unfortunate incident occurred at Selebi Shaft, on May 27th, 2014 at around 11H20 where a Workman, was injured and confirmed dead upon arrival at the BCL Mine Hospital.
"His colleague at this work place (1000meter level), Mr. Willie Boshomane, a Machine-Man, was injured and is at a medical facility in Gaborone receiving medical attention. Our follow-ups this morning have revealed that he is in a stable condition," said the company.
BCL added that the name of the deceased will be released once the next of kin have been informed saying investigations of the cause of the incident by the Inspector of Mines are currently underway.
"We send our sincere and heartfelt sympathy to the bereaved family and wish our colleague at the hospital a speedy recovery."