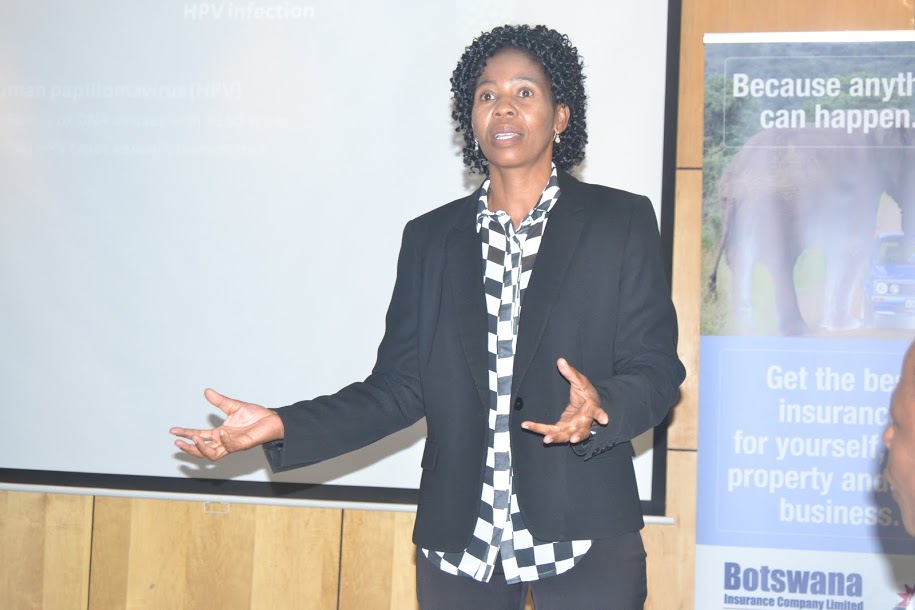 Botswana Insurance Company (BIC) sponsored the Cancer Association of Botswana's Teal Month Campaign running under the theme "Silencing the silent killer" which was held on Tuesday 19 August 2014 at Oasis Motel in Tlokweng.
Cancer Association of Botswana (CAB) Executive Director, Sharon Munyero highlighted that the objective behind Teal Month is to raise cervical cancer awareness and since the general colour for cervical cancer is teal, they decided to call the campaign "Teal Month". She stated that CAB wholly dedicated the month of August to raise awareness and promote prevention and early detection.
As part of its Corporate Social Responsibility(CSR) strategy and initiatives, BIC pledged financial support to promote health education and aid in the fight against cancer which is in line with one of its CSR pillars that is targeted towards health care. The organisation's efforts to positively transform the nation through sponsorships towards health care issues also contributes towards the vision 2016 pillar of a compassionate and caring nation.
Tlhomamo Pheto from the Public Health , Sexual & Reproductive Health under the Ministry of Health gave a very detailed presentation on cervical cancer and the systems in place to curb the prevalence of this illness. According to Ms Pheto "statistics show that cervical cancer is the number one cause of death in women in Botswana." She emphasised that cervical cancer can be prevented through health education, regular examinations and HPV vaccines. Participants from the public and private sector attended this insightful and informative session.
Cancer Association of Botswana (CAB) is a voluntary, non-governmental organization established as a trust in 1998. CAB is a leading service provider in supplementing existing services through provision of cancer prevention and health promotion programmes, facilitating access to health services for cancer patients and offering support and counseling to those affected.
BIC intends to partner with CAB to promote the organisation's self sustainability. CSR is a critical element for BIC and considered a high priority in contributing to Botswana's social development.