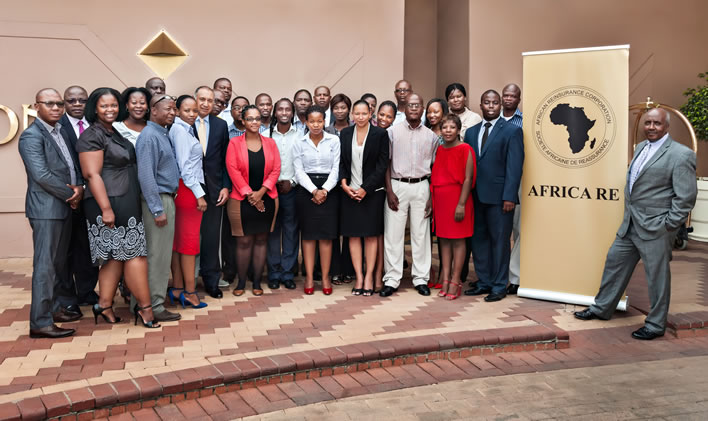 The African Reinsurance Corporation (Africa Re) has held a two-day Non Life Reinsurance Seminar in Gaborone with the event attracting participants from all the short-term sector of the insurance industry in Botswana.
The seminar focused on Fire Risk Survey and Engineering Insurance with emphasis on Contractor's All Risk. Other areas covered during the seminar included Introductions to Reinsurance, Reinsurance Accounting and Claims Management.
Managing Director of Africa Re (SA) Ltd, Daryl De Vos said the initiative was aimed at enhancing the knowledge and underwriting skills of the participants which hopefully would enable them to respond adequately to the changing needs of the insuring public.
"Botswana, as a country has and continues to undertake infrastructural developments, involving small, medium and large scale constructions projects," said a statement following the seminar.
"It is therefore necessary that insurance practitioners are adequately equipped with the relevant skill set that would enable the Botswana insurance industry play its vital role of transferring the risk of uncertainty away from entrepreneurs and businesses and thus be in a position to contribute it quota in the economic development of the country."
Africa Re was established in 1976 by the then Organisation of African Unity (OAU, now African Union) and the African Development Bank, with the aim of reducing the outflow of foreign exchange from the continent by retaining a substantial proportion of the reinsurance premiums generated within.
The shareholding structure has since expanded to include 41 member countries of the African Union (AU), the International Finance Corporation, a branch of the World Bank (IFC), German Investment and Development Corporation (DEG), French Financial Development Institution (PROPARCO) and Entrepreneurial Development Bank of the Netherland (FMO); all of which are Development Finance Institutions (DFI's) and very recently AXA, a leading global insurer as well as over 100 Insurance and Reinsurance Companies operating in the member countries.
The Corporation has its Head office in Lagos, Nigeria with six Regional Offices in Lagos, Abidjan in Ivory Coast, Casablanca in Morocco, Nairobi in Kenya, Port Louis in Mauritius and Cairo in Egypt as well as a Contact Office in Addis Ababa in Ethiopia.
In addition to these, the Corporation has two Subsidiary Companies, one in Johannesburg, South Africa servicing countries of the Rand Zone as well as Botswana, Mozambique and Angola and another in Cairo, Egypt referred to as Africa Retakaful that has the responsibility of accepting takaful reinsurance business from all regions in Africa, Middle East, Gulf Cooperation Council Countries and Asia. Africa Re writes all classes of Business.