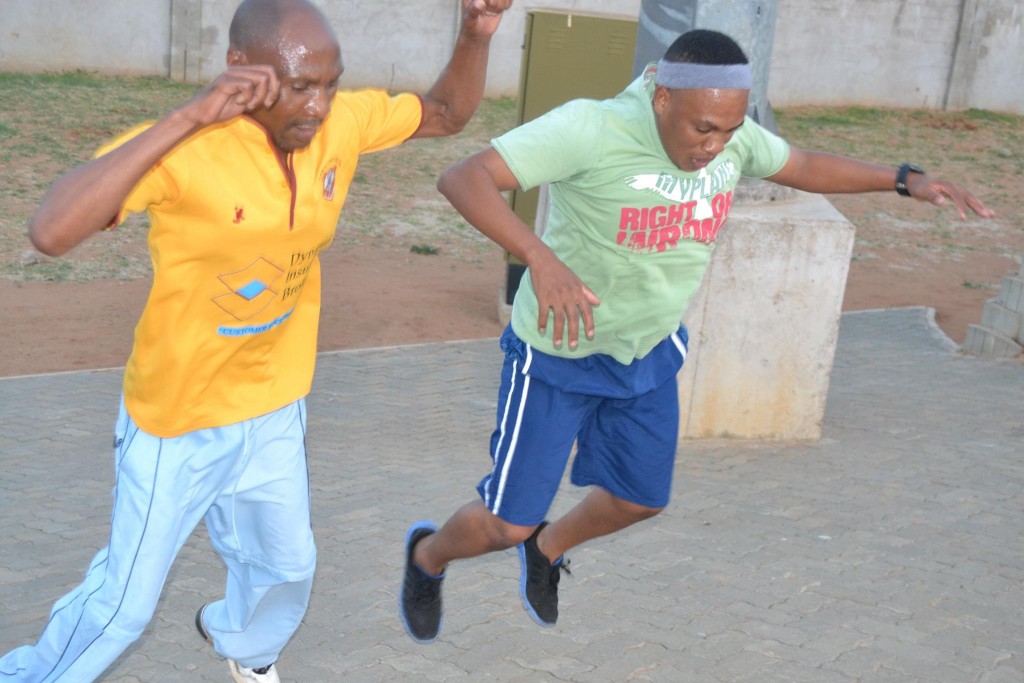 Botswana Insurance Company Limited hosted a six (6) weeks fitness boot camp for its brokers and some staff members as an initiative to build and strengthen relationships between the organisation and its respective brokers as well as promoting a healthy active lifestyle.
The boot camp challenge was led by Boago Lentshaletse of SRL Health and Fitness Centre whose mission was to provide an entertaining, educational, friendly and safe physical training program which empowers clients to achieve their fitness goals.
The six week training programme which commenced on the 17th August and ended on the 26th
September 2015 included activities such as aerobics, step training, mountain climbing and cardio. The highly enthused participants were weighed in at the beginning of the challenge and on the last day.
Position 1: weight loss 2kg's, abs difference 7.2 cms (P700 Game Stores Voucher) – Keith Manele –Aon Botswana.
Position 2: weight loss 2kg's, abs difference 7cms (P500 Game Stores Voucher) Mgcini Mathonsi- Dynamic Insurance Brokers.
Position 3: weight loss- 2.5kgs', abs difference 2.8cms (P300 Game Stores Voucher) – Tshepo "Happy"
– Dynamic Insurance Brokers.
There was also a special recognition award for the most dedicated individual which went to, Joy Kebakile of Aon Botswana. During the prize giving celebration, the Brokers thanked BIC for the great fitness initiative and pointed out how the challenge was an eye opener in adopting a healthier lifestyle.
"This boot camp encouraged teamwork amongst us, we no longer view each other as competitors, rather friendships that go beyond the work environment has been established," said one broker.
Baitse Molosiwa, BIC Commercial lines Underwriting Assistant Manager thanked the Brokers for their commitment, teamwork and perseverance displayed throughout the 6 weeks of the challenge.