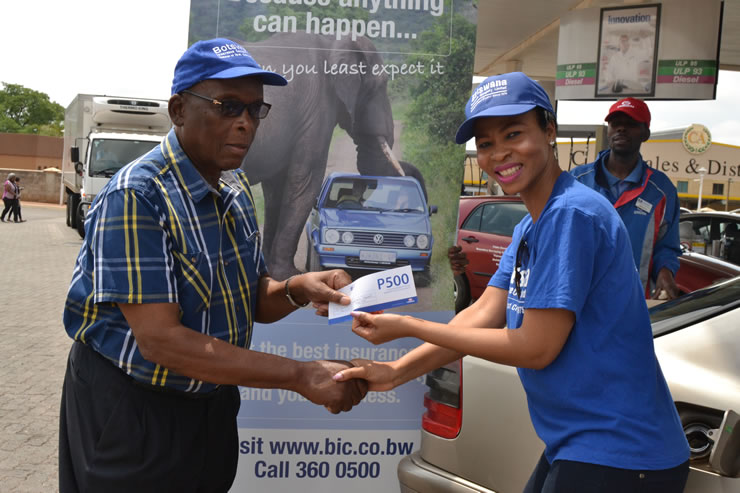 In a quest to end the 40th Anniversary year in style, local short tern insurer Botswana Insurance Company Limited (BIC) gave away free fuel vouchers, valued at P500-00 to selected Motor Insurance policyholders to thank and appreciate them for their loyalty and continued support.
One of the selected winners, Chabaesele Kesegofetse, a direct client said the voucher is an early Christmas gift to her, and it made her feel appreciated that BIC recognises her efforts of monthly premium payments. She also urged BIC to continue doing the good work and providing the best customer service.
"BIC will continue to provide exceptional service to all our stakeholders and deliver services that surpass expectations. The company is now focused on the future, with a strong team in place, an innovative futuristic dimension approach to business," the company said in a statement.
BIC have been operating in the insurance industry for 40 years now, since it opened its doors for business on the 12th August 1975. The company has been celebrating the anniversary through various activities which are meant to stimulate a sense of belonging, loyalty, to thank and appreciate stakeholders and the community at large and also to give back to the community that BIC operates within.
The company donated toiletry and nursery tables to the Cheshire Foundation Rehabilitation Centre in Mogoditshane, the company also hosted the dinner and dance celebration and launched its revamped website as part of the anniversary campaign.