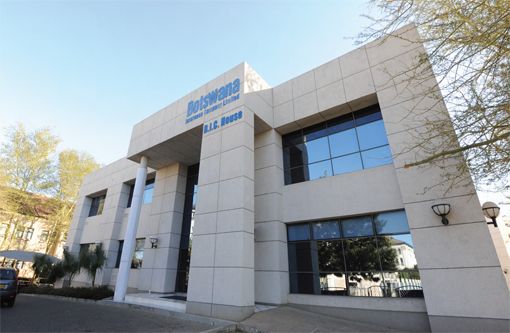 Local short term insurer—Botswana Insurance Company (BIC) has urged the public to take Risk Management as a core component of their business and personal planning to alleviate or mitigate against possible exposures and risks. The company noted that risk management focuses on identifying, analysing and taking action in managing the risk factors that may make business objectives vulnerable.
"Organisations need to understand that having insurance is just another way of minimising loss and is not a substitute for risk management," advised the insurance company. "Proper risk management and disaster reduction interventions imply control of future natural disasters because it doesn't only identify risk but helps in predicting the impact of risk and the type of control measures that need to be implemented."
Their advice come on the back of recently experienced heavy rains that lasted for about two weeks and caused damage to some buildings, inventory, office and household contents. The unexpected floods caught the communities unaware, some business entities unprepared, and there were limited, if none at all, measures in place to minimise the loss.
Individuals and businesses likewise were affected. BIC said after the disaster, it received a number of storm related claims from the floods including; damage to buildings (i.e. roofs, ceilings, fixtures and fittings, contents etc) and damage to stock by water. Damage to property and office equipment can result in thousands of Pula lost in revenue as production comes to a halt.
"A continuous risk management process can help organisations identify, assess and control potential risks that may arise from catastrophes due to obscured weather changes. Businesses should undertake the following steps when compiling a risk management assessment, which will also benefit and contribute to their business contingency planning," the company added.
Risk Management as a continuous process
According to BIC, Risk Management is a continuous process and should be carried out throughout the life of the business. Insurance companies, Brokers and Agents assist and advise on the best insurance cover that will suit your business risk profile. It is important for the Insured to provide adequate information to their insurance Company, Broker or Agent to help mitigate risk and provide the right cover.
Equally, climate change is a continuous research process and BIC is aware of the need to understand the effect of climate change on business and how it can affect its clientele in the medium to long term.
"We recognise that climate change may alter the types of policies we offer, increase risk possibilities and affect our clients. What is important is that BIC provide, through its various distribution channels such as Agents and Brokers conveniently protected solutions for its clients."