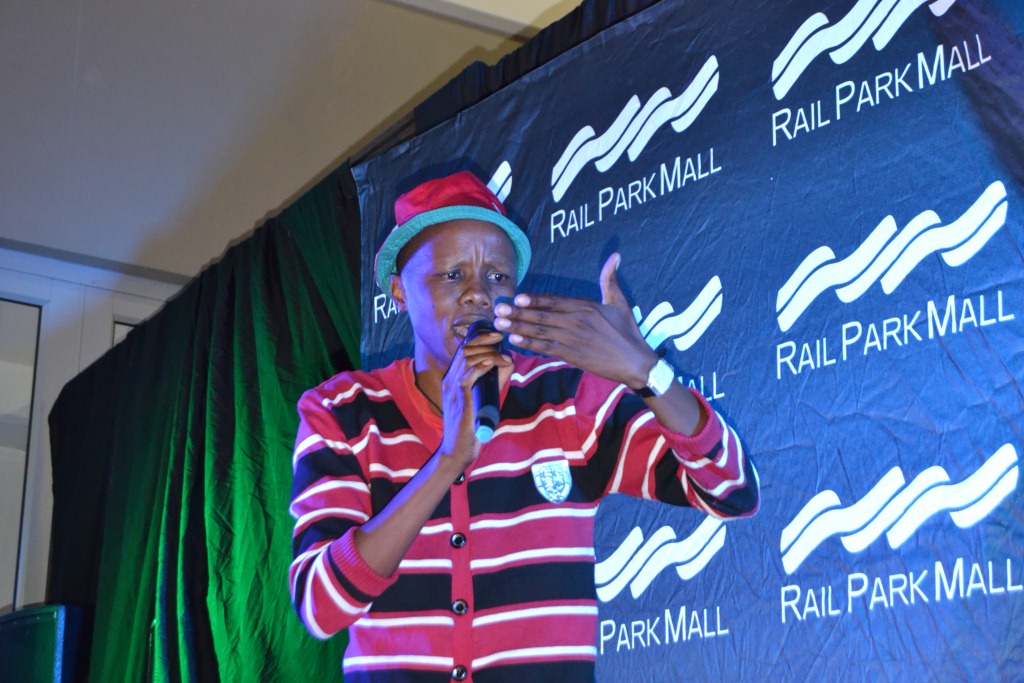 The 3rd Annual Francistown Comedy & Poetry Night is bringing non-stop laughter and poetic rhythms and stanzas with Botswana and South Africa's (SA) most funny stand-up comedians and acclaimed poets.
The audience will be treated to too much hilarity and great silliness from a variety of comics while also enjoying poetic narratives and sound plays from poets. The show promises fireworks on Thursday 26th May at Adansonia Hotel which is easily accessible to patrons who will experience top notch entertainment.
The headliners for the upcoming show are top South African comedian Tol Ass Mo and Botswana's comedy heavyweight Oefile 'Mawee' Mokgware of Major Moves Comedy. Mo has become one of South Africa's well-known and most sought after comedians.
He is currently presenter for MTV's prank show #YouGotGot and has recently been unveiled as the new host of the popular TV show SA's Got Talent. He has also the starred in his own reality show 'Mo Love' on DSTV's VUZU and was the face of Mzansi Magic channel. Mo's material mainly comprises of stories of his childhood as well as encapsulates the absurdities that come with living in modern day South Africa. Accompanied by a youthful and charming exuberance as well as a fresh and unique perspective to his comedy repertoire, Mo is definitely a bona fide comedy heavyweight.
The show also features Kabo "Order" Keitheng from Tonota and Elijah "Ouza" Gaoakanyediwe from Maun. Order who has been missing on the scene due to school commitments is back with bang using his quick wit and dry sense of humor.
Order is a thoughtful and aware comic with innovative punchlines which made him the 2013 President Day Competition Champion. His funny, imaginative routines and good-humored jibes are perfect for any audience and for any event. Ouza on the other hand is one of the most fearlessly funny comics working today, raging on the absurd, ridiculous and unbelievable.
He was the 2nd runner up at the 2013 and 2014 President's Day Comedy Competitions and brings clean, high energy, fun and clever comedy to the show.
The 3rd Annual Francistown Comedy & Poetry Night will also feature up and coming comedians and poets from Francistown and surrounding areas to share the stage with the headliners. "This event is another way to develop a different form of leisure for Francistowners as well as try to get our poets and comedians at par with international acts. This is the third edition and we are exploring ways of getting our talent to shine and we would like them to also go and perform at faraway places such as Maun, Gaborone and internationally" says Bokang Gaobotse of Crystal Matters.
"The main aim is to spread awareness about standup comedy and poetry as alternative forms of entertainment that are abundant in Botswana. Crystal Matters is a new company that wants to set a new trend in entertainment industry not only here but across the globe, and our collaboration with Major Moves Comedy will ensure we achieve exactly that" he added. The event will be held at the Adansonia Hotel and the event is slated for Thursday 26th May at 730pm. Tickets for the 3rd Annual Francistown Comedy & Poetry Night are available at Adansonia Hotel and Webtickets priced at P150 Single and P200 Double.