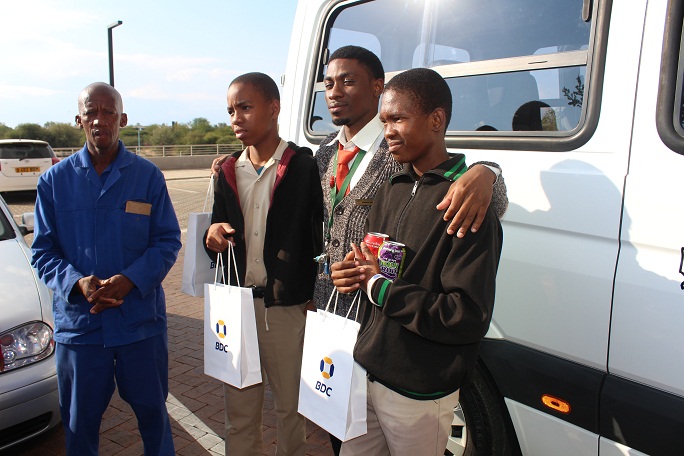 As the government investment arm continues its mission to develop the commercial and Industrial Sector in the country through funding of projects, giving back is a virtue Botswana Development Corporation (BDC) remains steadfast not to overlook.
In continued efforts to make prudent use of its resources and to engage with communities across Botswana, BDC donated a 17-seater Mercedes-Benz Sprinter Mini bus to the Ramotswa Centre for the Deaf.
The activity is one of various efforts under the Corporation's Corporate Social Responsibility (CSR) Programme to drive sustainable impact in communities that are in need.
"Putting the reuse of available resources towards better means is a mind-set that we not only seek to practice in our business development activities but in every opportunity which arises," said BDC Head of Marketing Communications and CSR Chairperson, Boitshwarelo Lebang.
"This vehicle is a token of our support of the society's mandate to empower these learners. As they are more of visual- learners there is a clear need for regular visits outside the school, hence our support in this manner."
Through engagement of Botswana Society of People with Disabilities (BOSPED), BDC is committed to institutions that support young learners with disabilities. BDC's relationship with the Society is one which it holds dear and seized another opportunity to strengthen.
The donation comes off the back of a previous engagement in 2008 where BDC built a classroom block worth P800, 000.00 at the Society's Francistown centre. A valuation of the vehicle was conducted by Naledi Motors dealership in January 2016 and estimated its current market value at approximately P215, 000.00.
"Alongside our drive as a nation to develop and industrialise, we must take note that sharing resources is the kind of culture we also need to cultivate in Botswana in order to see greater development. It is essential that as we achieve our targets and succeed we must routinely evaluate how we can use what we have acquired to make a difference in our communities wherever possible," said Lebang.