APR Energy,a global leader in fast-track power solutions, sponsored a community development celebration in at the Matsiloje Primary School near its 35-megawatt in northeast Botswana in late October. The company's Francistown power plant and its employees donated a refurbished computer lab with 10 new computers, a projector and a screen, as well as a refurbished library and a new outdoor covered assembly area.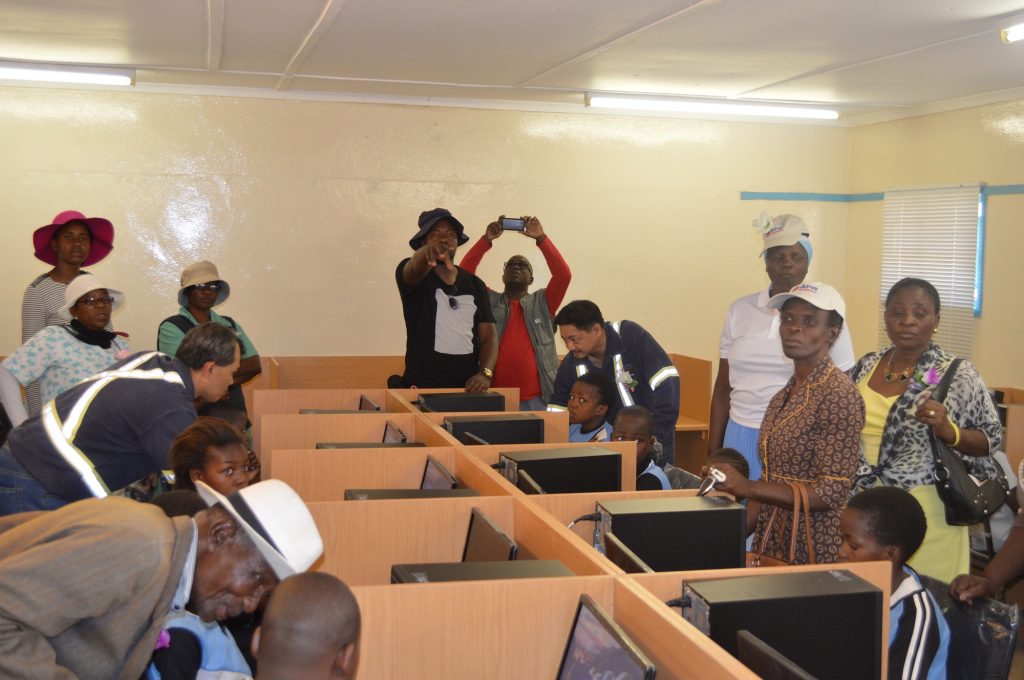 The plant also provided the school with soccer balls and nets to its newly adopted community development partner. The school's five hundred students and teachers, parents and local officials were on hand for a four-hour ceremony that included a dozen speeches, plays by the school's drama group and the Mailagolejwa Drama Group, and a poem by two Matsiloje students about the importance of education.
"At APR Energy, we believe that economies can't grow in the dark. While providing reliable electricity is our business, our goal is to improve the quality of life in the communities where we operate," said Alan Chapple, the company's community relations and public relations manager.
"We hire and train employees from the local workforce; we purchase supplies and services locally; and, most important, we work with customers like Botswana Power Corporation and our employees to identify opportunities to help the community. That's why we're here today," said Ron Amante, plant manager of APR Energy's Francistown power facility.
"Your contribution will put Matsiloje Primary School in a position to offer a very good environment friendly to learners," said Regional Director North Galesengwe Mohube. "Five hundred students will benefit from this contribution now. You can imagine in future years how many lives you will have touched.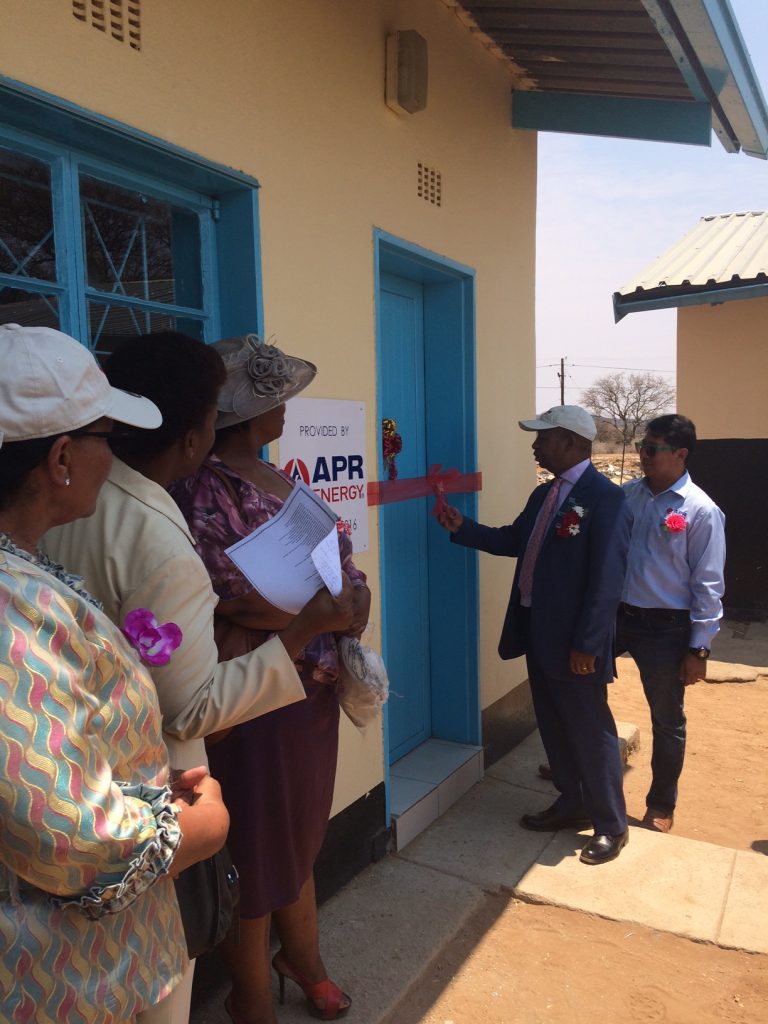 "A company that develops a community should be viewed as company that brings life," he added.
The local significance of APR Energy's community development activity became clear when Matsiloje Primary School Head John Molotsi said, "You came from the U.S. to help a small village in Botswana. We will do everything we can to make you proud of the contributions you have made to our students and our community."
Finally, Chief Education Secretary Mafoteng Kagiso Mahole said, "In life, you can be placed at the bottom of the stack or at the top, and today Matsiloje Primary School has been placed at the top.
About APR Energy
APR Energy is the world's leading provider of fast-track mobile turbine power. Our fast, flexible and full-service power solutions provide customers with rapid access to reliable electricity when and where they need it, for as long as they need it. Combining state-of-the-art, fuel-efficient technology with industry-leading expertise, our scalable turnkey plants help run cities, countries and industries around the world, in both developed and developing markets.