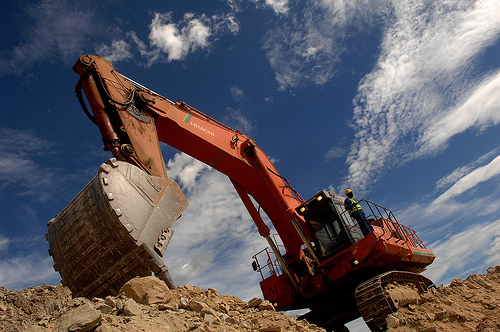 Galane Gold Ltd, the un-hedged gold producer and explorer with mining operations and exploration tenements in Botswana, has received the mining licence for its Tekwane project.

The company, which also operates Mupane gold mine near Francistown, has in the past stated an indicated mineral resource of 12,735 ounces of gold and a total inferred mineral resource of 11,443 ounces of gold at its Tekwane site.
It said the resource is contained in a goldbearing rubble horizon which will be strip-mined and processed using the company's current operating plant.
Galane Gold CEO, Nick Brodie said the second half of 2015 shows the promise of being a significant period for the Botswana Stock Exchange (BSE) listed company.
"Not only will we have the ore coming from Tekwane, we also expect to start producing 30,000 tonnes of ore a month at an average grade of 2.80 grams per tonne in the third quarter of 2015 at Tau, our new underground operation," Brodie said.
"These are both significant steps in our current rolling five year plan and provide support for our view that this mine has long term potential."
Its current mine plan contemplates the mining of 234,680 tonnes of ore at an average grade of 1.57 grams per tonne. Based on the current processing assumptions, the company expects to produce approximately 10,500 ounces of gold at a direct operating cost (1) of between $400
to $450 per ounce.
To assist in the extraction of the gold, the company has started the construction of a gravity plant. The plant will cost approximately $600,000, which will be funded from cash from operations, and is expected to be completed in June 2015.
Galane Gold anticipates at least an 83% recovery consistent with our current reported recoveries. However, since Tekwane is an oxide, free gold, near-surface deposit it is anticipated that recoveries will exceed the historical recoveries of other deposits on the mining lease area.
Mining is planned to commence in the second quarter of 2015 and is expected to be completed by the end of 2015. It is expected that mining will be carried out using machinery already owned by the Company at minimal cost and also using sub-contractors for hauling and some mining as required. During the mining, rehabilitation will be carried out using the stripped surface layer to backfill.